A mysterious thriller spanning three centuries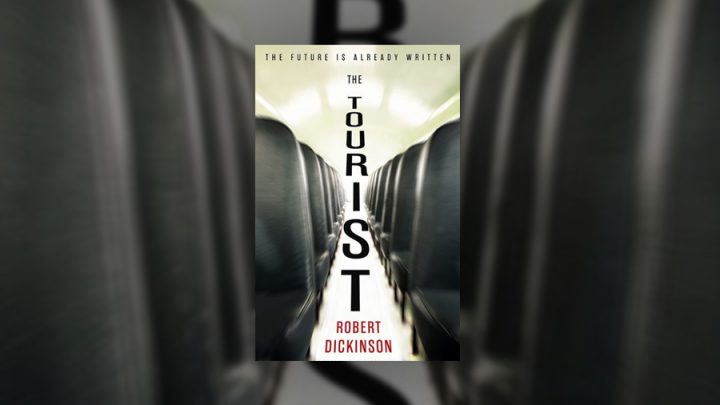 Set in the present day, but with the major characters originating from the future (the 24th and the 25th century to be precise), The Tourist by Robert Dickinson is a novel that's way ahead of its time, quite literally.
This came as somewhat a surprise to me. Perhaps I didn't read the blurb correctly but while expecting a conspiracy thriller, I was confronted with time travel, a NEE (Near Extinction Event) and tourist travel with a difference.
So, I adjusted my thought processes and expectations and began the thriller of the future in the present.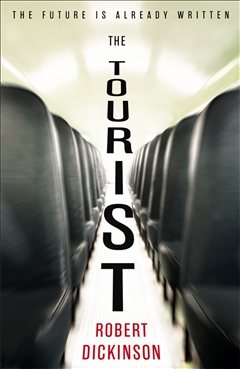 The main protagonist is a tour guide called Spens. He is a tourist rep from the 24th century who works for the Tri-millenium Travel company based in the 21st century conducting tours of life as it was before the NEE (see above), for his 24th century cliental. The 21st is a perfect location due to the similarity in language and for the fact that "the natives are sophisticated enough not to burn them as witches or worship them as gods" It is also the time period just prior to the NEE which holds special interest to those who survived it. We are never privy to what form the NEE took to alter life as we know it, but from the pages, I deduced it was bad enough to force people underground.
Ad. Article continues below.
The 25th century is also in play but is very mysterious and though it also has the ability to travel back in time far more efficiently than its 24th cousins, it likes to keep to itself.
So the plot involves three timelines, the 21st, the 24th and the 25th centuries all circling the events which have taken place which brings the mysterious women into play who disappears from Spens tourist bus during an expected/unexpected stop on the way back to the resort. I say expected/unexpected because the advantages of travelling back in time are that you know events which have yet to happen. Of course, there are rules in place that no-one can profit from nor can alter the past. As Spen tries to discover what happened to his missing client he discovers that she never actually existed and so is a little harder to track. Conspiracy theory!
Spen then becomes an unofficial detective, with the help of his fellow time traveling reps, attempting to find and discover why his  client has in fact gone her own way and in doing so becoming wrapped up in intrigue and events past and present far beyond his scope as a tour guide or my ability to follow what is going on. Who is this mysterious woman? Where has she gone and why?
For those who enjoy science fiction and convoluted futuristic tales, this is the book for you. The concept of time travel was portrayed well. Not a shiny seamless transition but a raw and risky endeavour especially if you ventured too far back. To pinpoint your desired event in time may have required arriving years before. Hence the increase in witch burnings in the dark ages, a popular tourist destination. If you missed your connection back to the future, well there was no further avenue for return. This for me made an entirely fantastical notion quite realistic.
Ad. Article continues below.
I personally found it all a bit confusing and as each chapter unfolded I was not always sure what century I was in. Though that may well be my natural state. I was intrigued to the end and found many, but not all, of those elusive pieces begin to fall into place.
The author has captured the gritty realism of the potential future, but also tapped into the active imaginings of what life will be over the next couple of millennium. You will love this book, or hate it. I leave it up to you. Seriously though, there is real potential of a cult classic right here.
The Tourist by Robert Dickinson is available now from Dymocks. Click here to learn more.