A love story from the deepest reaches of our Universe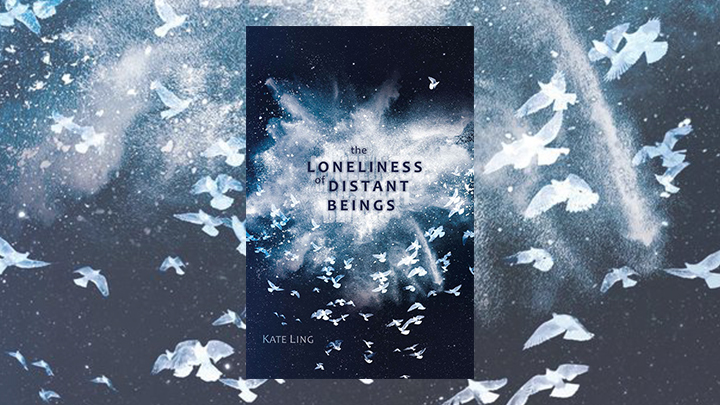 The Loneliness of Distant Beings, by Kate Ling, is a sad and thoughtful book; sweet, tender and so poignant as it deals with issues current in every era – that of arranged marriages and forbidden love.
Even though it is set in the future, it could be happening right now and the dilemma is still relevant today. Why, because it focuses on families, the expectations of society and the challenges of being a teenager in whatever century or family structure. There are rules, expectations and often children are just pawns in a bigger game.
Seren Hemple is a young woman living on the spaceship Ventura sometime in the near future. Generations ago her ancestors escaped from some sort of apocalyptic event that made planet earth uninhabitable and now they are exploring the galaxy in the hope of finding a planet that is possible to colonise. The powers that be have one in mind, and excitement builds as preliminary visits are made to assess the suitability of Huxley 3.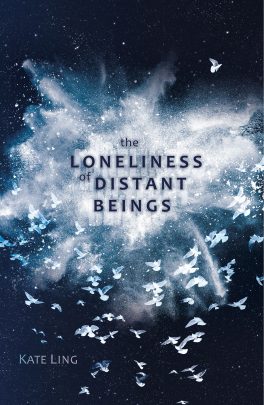 Against this backdrop, the society aboard the spaceship Ventura live out their lives in producing food, creating entertainment and arranging marriages to create breeding partners. They need to keep a continuing population of good blood lines. If it all sounds cold and clinical, it is – until the young narrator Seren questions her arranged marriage to Ezra, the son of Captain Kat. The marriage is to be politically expedient as Seren's own family have status on board the spaceship. However, neither Ezra nor Seren have any feelings towards each other.
By chance, Seren meets Domingo, a young man who works in the fish production plant. The two form a bond which eventually becomes a loving attachment – however, they must hide their love as it is illegal to form your own love relationship. Boundaries are breached and the tension builds as the young couple cannot fight their obsession with each other. Both their family and their society do all they can to separate the young lovers, but the question remains – will they ever be together.
The novel builds up pace as it nears the conclusion. It has a most unexpected and thought-provoking ending.
Although aimed at the young adult reading market, this book could be read and critically examined by anybody interested in the formation of post-apocalyptic societies. Seren is a young woman who in today's society would be seen as a rebellious, angst-ridden teenager with possible mental health issues.
Ad. Article continues below.
However, her voice is of one who goes against the current of common or accepted thinking in an artificially created society. Her own sister is happy breeding in an arranged marriage. So why cannot she be happy with this idea too? Both Seren and Domingo are deep thinkers. Can they make their love bloom in spite of all that stands against them? Is it possible to be together in love, and is the price of leaving all that is known to find freedom in a great unknown even possible?
This book charmed me with the voice of Seren as she navigates the destiny forced upon her. It is a thoughtful and well-written first novel by British writer Kate Ling. 
 The Loneliness of Distant Beings by Kate Ling published by Hachette Australia is available from Dymocks.


Join Books at 60 on Facebook, or sign up for our weekly newsletter below for more great reading recommendations!