A fresh start in the south of France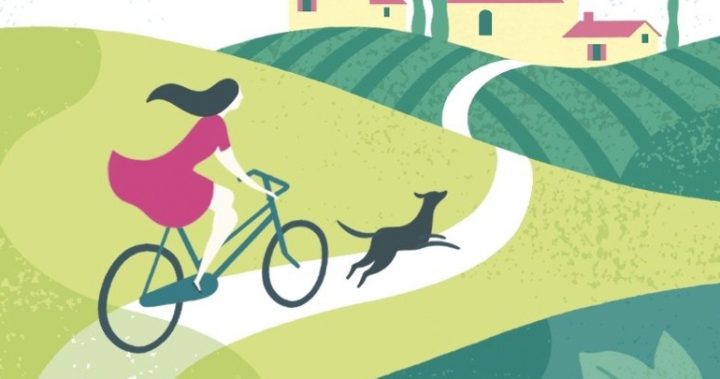 In Late Summer in the Vineyard by Jo Thomas, we meet Emmy, a young woman whose father is about to have their home repossessed due to lack of funds in paying his mortgage – and has too much pride to tell his daughter what is going on.
As a way to raise money to help her beloved widower dad, Emmy decides to 'borrow' the office funds donated by workmates for a newly engaged work colleague. After being discovered by her boss, this newly turned thief is taken aback when she is offered the chance to spend twelve weeks at a vineyard in France to learn all she can about winemaking and hopefully beat her five rivals in landing the sales team leader's job for her English marketing company at the end of their stay.
Much to her annoyance, Isaac, the vineyards new American tutor, steals her bed before she even has a chance to try it out for herself.  The result means having to bunk in with the most obnoxious and annoying woman in the bunch – one who constantly puts Emmy down while strutting around like a peacock to gain favour with all and sundry, especially Isaac and Charlie Featherstone, the son of the vintner, who is now taking over from his father.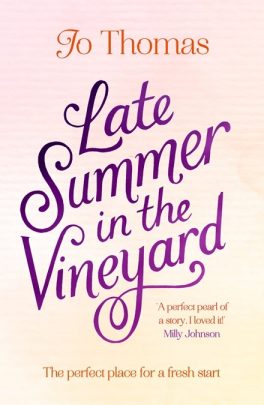 Like pennies falling from Heaven, Emmy finds herself suddenly taken under the wing of the quaint little French village's normally cantankerous matriarch.  After returning her lost wallet, Madame Beaumont has taken a shine to the young English woman, a far cry from the normally aloof manner experienced by the rest of her townsfolk.  For weeks our reluctant heroine secretly visits this new teacher at the conclusion of her regular classes up at the chateau each day, eagerly learning the art of old-fashioned winemaking and all the terminology and craftsmanship needed to prove her worth in this fascinating new world.
Ad. Article continues below.
A deliberate piece of deception actually works in both Emmy and her elderly tutor's favour when a visiting salesperson comes to Charlie's winery to try out his many wine varieties.  His 'Pick of the Crop' is one the young woman has substituted from Madame's lovingly tended stock in place of her host's most popular vintage.  This means the old woman, who had been on the brink of being taken over by a major wine conglomerate, can support herself and her passion for several more years to come. 
Rather than being reprimanded by Charlie – a new divorcee – he realises the gold mine available by representing Madame Beaumont's special brew and immediately offers to take Emmy out to dinner as a reward.  She is quick to take up his invitation, having already been attracted by his kind manner and good looks, and they visit the classiest restaurant in town where he offers her the job of her dreams and the quickest way to get her father out of his financial mess.
However, all doesn't go according to plan…
A bungled attempt by the 'higher-ups' to do away with Madame Beaumont's special methods and take over her entire harvest soon finds our heroine in the doghouse with the elderly teacher.  Another mishap soon finds Emmy herself taking on the job of head vintner of this smaller winery and her five former rivals are roped in to help with the harvesting and wine making while using machinery and methods that are centuries old.
The author's descriptions are full-bodied – a bit like the wines depicted – with gorgeous word pictures of how to craft wine while travelling down cobblestone roadways lit by old brass lamp stands, a delightful reminder of our time in Tuscany wandering the labyrinth of streets in those enchanting medieval hillside townships.
Ad. Article continues below.
This is a gentle story and the ideal paperback/Kindle companion for those with a love of life in rural France – or anywhere in southern Europe for that matter – and just perfect for sitting under a bower of wisteria or grapevines, sipping on a crisp white or full-bodied red while getting to know Emmy and her band of initial sceptics, albeit soon to be believers.  And then, just when things seem to be looking up for our well-intentioned friend, the God of Wine seems to have it in for her.  Mishap after mishap soon becomes her lot and the attraction she feels for a certain wine maker is put to the test over and over again.
And then there's the discovery of a secret ingredient – a secret more than seventy years old.  Will it be enough to push all of Emmy's hard labour over the line to take home the highest prize while giving her eccentric French friend a guaranteed income for the rest of her life?
A tale of mystery, love and friendships – of friends helping one another out while physical attractions simmer below the surface.  The author did an excellent job taking readers down the fascinating path into the processes of winemaking, and all woven around a plethora of interesting characters.  
A story about daring to take a chance… and finding a new beginning…
Late Summer in the Vineyard by Jo Thomas (published by Hachette Australia) is available now from Dymocks. Click here to learn more.