A dark-hued comedy of youthful idealism, extreme fidelity and murder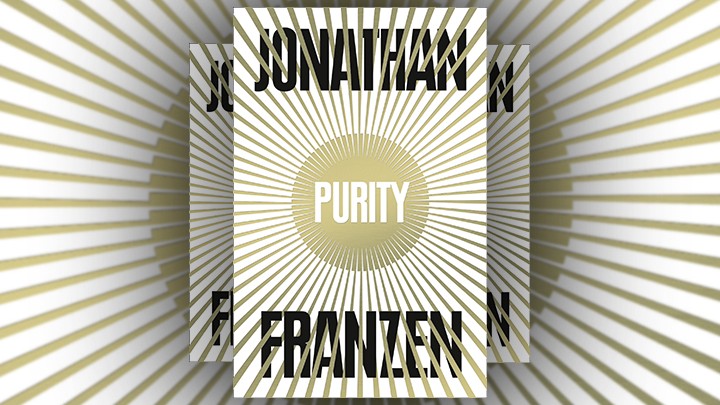 Jonathan Franzen, author of four novels, two collections of essays, a personal history and a translation of Frank Wedekind's Spring Awakening, brings us his edgiest and most searching book yet, Purity.
Young Pip Tyler doesn't know who she is. She knows that her real name is Purity, that she's saddled with $130,000 in student debt, that she's squatting with anarchists in Oakland, and that her relationship with her mother – her only family – is hazardous. But she doesn't have a clue who her father is, why her mother has always concealed her own real name, or how she can ever have a normal life.
Enter the Germans. A glancing encounter with a German peace activist leads Pip to an internship in South America with The Sunlight Project, an organisation that traffics in all the secrets of the world – including, Pip hopes, the secret of her origins. TSP is the brainchild of Andreas Wolf, a charismatic provocateur who rose to fame in the chaos following the fall of the Berlin Wall. Now on the lam in Bolivia, Andreas is drawn to Pip for reasons she doesn't understand, and the intensity of her response to him upends her conventional ideas of right and wrong.
Franzen has created yet another cast of vividly original characters followed their intertwining paths through landscapes as contemporary as the omnipresent Internet and as ancient as the war between the sexes.
In addition to the translation mentioned above, Jonathan Franzen's other credits are novels Freedom, The Corrections, Strong Motion, and The Twenty-Seventh City; two collections of essays Farther Away, How to Be Alone and a personal history The Discomfort Zone. and a translation of Frank Wedekind's Spring Awakening. He lives in New York City and Santa Cruz, California.
Ad. Article continues below.
Click here to buy Purity, by Jonathan Franzen, from Dymocks.