A dark discovery threatens to reveal the secrets of a small Irish town
Sponsored Content
Book Reviews
1 year ago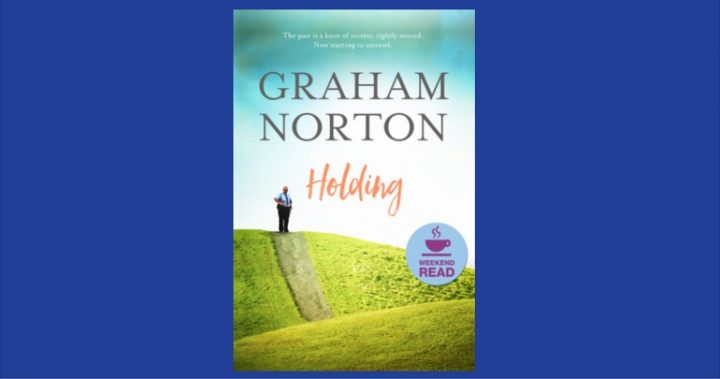 Duneen is a remote village in Ireland were Sergeant PJ Collins has struggled with his inner self for most of his life.
No one ever expects Sergeant PJ to solve a crime, in fact, most hardly notice him, even his parents are surprised that he passed the entrance qualifications. PJ has never fit in, overweight and awkward all his life, nothing has changed when he decides to return to Duneen as their Garda (Irelands Police Officer) in the new Graham Norton novel, Holding. He has never felt comfortable around girls, and now in his 50's not much has changed.
Mrs O'Driscoll visits him daily, to keep the Cottage in order, and cook his meals. Mrs Driscoll has a history of her own; as a young girl, she was asked by the local priest to help a young mother with her new baby. No one in the village can remember if Mrs O'Driscoll had been married, or if she had a husband, what had happened to him, maybe he died?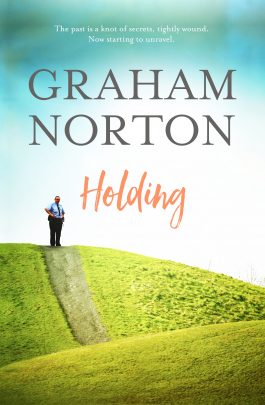 Brid Riordan also lives in Duneen and as a young girl, without much to draw a suitor, somehow caught the attention of Tommy Bourke who asks her to marry him. Brid knows he does not love her but this is the best opportunity she is ever likely to get, so, with her mother's help starts to plan her wedding. Brid finds out that Tommy is also seeing Evelyn Ross and confronts her outside the local store and a fight breaks out. Tommy suddenly goes missing, someone said they saw him getting on a bus. Did he leave to get away from the love triangle he has created? No one knows and Tommy Bourke is never heard from again.
20 years later, human remains are found on the old farm, Sergeant Collins is called into action. Finally, he can show the people of Duneen what he is capable of, but before he can start investigating the big guns are brought in. Superintendent Dunne is arrogant and quickly decides Sergeant PJ is of little use. Dunne who is struggling with his wife and new baby slowly realises PJ's value and together they try and solve the mystery building an uneasy friendship.  The body is suspected to be the body of Tommy Bourke, and the news rushes through the town. Evelyn and Brid both feeling relieved that Tommy has not left them, but the discovery also brings to a head the old rivalry for his love.
Ad. Article continues below.
Brid has married another man and has a family of her own, but struggles with Tommy's disappearance and the embarrassment of the cancelled wedding, drowning her sorrows in a bottle. Evelyn, still single, continues to live in her family home. Her two sisters have returned to support Evelyn after Tommy's disappearance.
As the mystery is slowly unravelled so too are the lives of the inhabitants of Duneen. As the truth of what happened to Tommy Bourke comes to light, we realise the impact this young man had on many in the small community.
This is a wonderful novel written by Graham Norton of British talk show fame, and I must admit it was his name and the love of his talk show that draw me to this book. While it did not leave me hanging like other mysteries have done, I would describe more as a lovely read that gently pulled me along with humour, sadness and compelling insight into the minds of the characters.
It shows the reader that banter that goes on inside of our heads is just imagination, and what can happen when we built our lives around these fantasies. That sometimes love makes people do weird yet wonderful things that can break hearts that never mend.
I highly recommend Holding by Graham Norton published by Hachette Australia and available from Dymocks.
Join Books at 60 on Facebook, or sign up for our weekly newsletter below for more great reading recommendations!