The perfect Christmas gift for a young and inquiring mind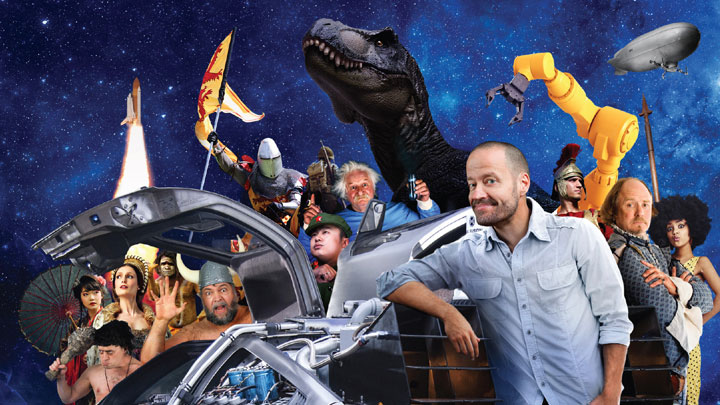 Adam Spencer has always had a gift for making science and mathematics fun and accessible to all ages. His Big Book of Numbers and World of Numbers books have been great stocking-stuffers for young readers who love facts, trivia and simply understanding how the world works. Now – just in time for Christmas – he's back with a tremendously entertaining romp through history.
Starting with the big bang and ending in the present day (with a few glimpses of the future for good measure) Adam Spenccer's Time Machine is a history book unlike any other.
Jam-packed with quotes, quizzes, anecdotes and trivia, Adam's latest book is a full-colour treasure trove of trivia for any enquiring mind – whether they're 8 or 108.
Did you know that some of the earliest mathematicians and astronomers were indigenous Australians?
Or that Lord Byron's daughter, Ada Lovelace, was a pioneer of computer programming … despite dying in 1852?
Can you believe that pinball was actually illegal across much of the US until the 1970s?
Will time travel ever be possible?
And who (or what) is the Witch of Agnesi?
Learn the answers and more in Time Machine, 2016's ultimate compendium for curious minds. 
Ad. Article continues below.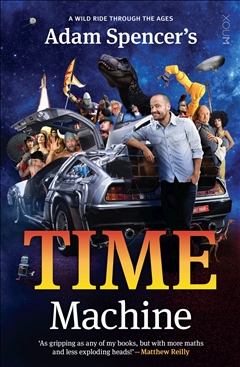 Click here for a preview of what you can find inside!
Adam Spencer's Time Machine, an awesome book for any inquiring mind, is available now from Dymocks. Click here to learn more.