A book a day: How one woman dealt with her grief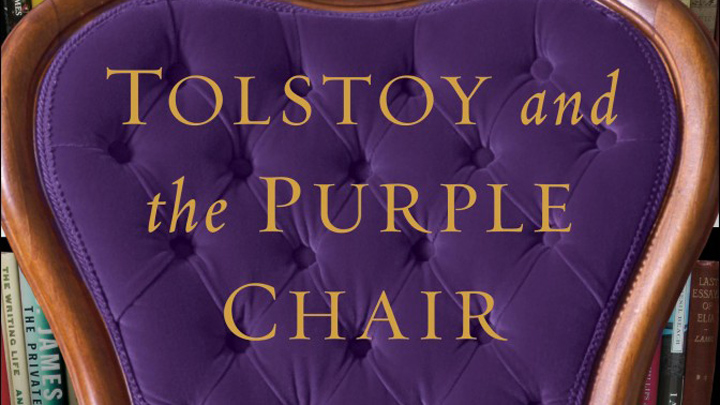 It's hard to imagine finding the time to read a book a day even in retirement, but Nina Sankovitch, the mother of four young boys, managed to do this in late 2008 to late 2009. Her book, Tolstoy and the Purple Chair: My Year of Magical Reading' is her account of that year.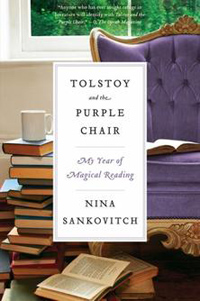 In 2005 Nina Sankovitch's 46 year old sister died from bile duct cancer. Grief stricken and angry, she flung herself into three years of relentless activity, but came to realise she could not continue to live this way.
With the full backing of her husband, Nina planned her year. The books were to be about 300 pages, and ones she had not read before. She planned her day so that the reading would be done while her boys were at school. I can see those of you who have planned a long period of time to yourself smile. On the first day she had to collect one of her boys from school – he had a vicious tummy bug. And so it went, but each day, often staying up till midnight, the books were read. One son wanted her to read 'Watership Down' which is 400 hundred pages, but she fitted that in as a special request.
Not only were the books read, a review was written every day on her blog.
This is not a collection of reviews, though a list of all the books read is given at the end. It is an eclectic mix. The book is an account of her personal life, the books read, her reaction to them, and how she coped with her grief. The family had other sadnesses with her husband's sister dying and a friend being killed in a car accident. As I was reading it, a year or so ago, I highlighted many passages on grief and remembrance and honouring loved ones. Despite this background the book is a joyful one.
Ad. Article continues below.
I found this a fascinating book both in terms of the personal story and the account of the books read.
Nina Sankovitch has written a second book "Signed, Sealed and Delivered" a collection of a Princeton's student's letters to his mother. The author lives in Connecticut, USA.
Tolstoy and the Purple Chair: My Year of Magical Reading by Nina Sankovitch