A beautiful story of adoption, heartbreak and a mother's love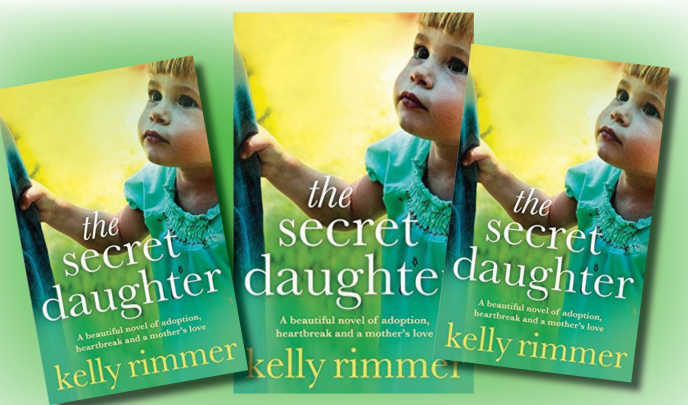 As I saw my new-born baby's face for the first time I tried desperately to capture her face in my mind—to stamp it onto my eyelids. As she was taken from me I knew I might never see my daughter again.
With forced adoption so much in the news, I was keen to read The Secret Daughter by Kelly Rimmer.
Kelly's first book was a good read; her second novel is not only a good read, it is a thoughtful, touching, careful retelling of one story of adoption. Kelly advises us that it is a work of fiction, but also that it is based in fact.
It is 2012 and Sabrina can't wait to tell her parents she is having a baby. She is expecting them to be overjoyed, but their reaction nearly breaks her heart. She tries to get her mother, Megan, to talk about her experiences with pregnancy and birth but instead is met with an angry declaration "You were adopted".
Sabrina is 37 years old and this is the first inkling she has of being adopted. She asks the natural questions, "Why?" "Who are my parents?", "Why didn't you tell me before this". But the answers are not forthcoming; there is more to this story than the three words; secrets hide other secrets.
Ad. Article continues below.
We then read the stories of Sabrina's birth mother Lily and her desperate attempts to marry the father, James, and keep the baby. As it becoming clear the more we learn about forced adoption, the mothers had little say. In Lily's case, she was a legal minor, 16 years old, and her unborn child was signed away by her father. Neither she, James, nor his parents could change the permission granted by that signature.
Megan knows the pain of getting pregnant, on more than one occasion, without delivering a living child. When she discovers that the inability to carry a child lies firmly with her, she immediately offers her husband a divorce. Although they discuss adoption, Megan feels she wants a child of her own and believes that eventually, this will happen – they will have the family they crave.
Rimmer shows considerable skill in writing in the voices of the three women Sabrina, Lily and Megan. Sometimes I feel Sabrina is too hard on the people who raised her, she finds no area of grey in their decisions. This was after all the 1970s and people thought very differently in those days about the baby born "out of wedlock".
Nonetheless the stories Lily tells, of the hospital where she spent her pregnancy, are heart breaking; 1970s or not, thinking you were doing "the right thing" by the mother and baby does not excuse the way these girls were treated.
Finally given her own voice, Megan becomes a more sympathetic character than you might expect.
Ad. Article continues below.
This novel made me angry, happy and sad; it takes a good book to get me arguing with its characters. I even found myself talking about adoption, both forced and willing, and using examples from this book to support the discussion.
I enjoyed Me Without You, Kelly's first novel and the growth she shows as an author in her second The Secret Daughter is amazing. She exhibits more maturity and the ability to met the challenge of a difficult story with heart and feeling. I sincerely look forward to following her future literary career. Highly recommended. My ARC was provided by Bookouture via NetGalley.
The Secret Daughter, by Kelly Rimmer, is available from the publisher Bookouture.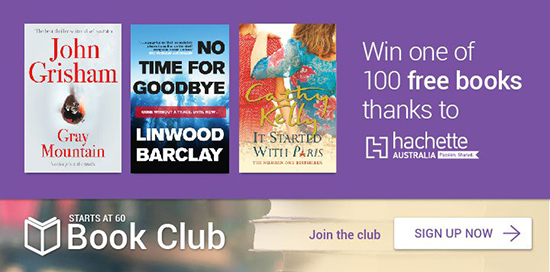 Join the Starts at 60 Book Club