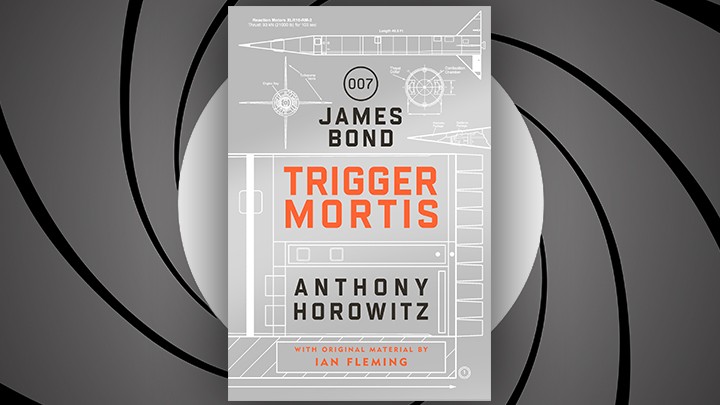 James Bond has returned. I have just read the soon-to-be released Trigger Mortis. Under the penmanship of English author, Anthony Horowitz, this is the latest in the continuing adventures of the renowned 007, the superspy with a licence to kill.
Bond's creator, Ian Fleming, died more than 50 years ago. The Ian Fleming Estate subsequently enlisted the aid of many different authors to write novels featuring the suave spy. Horowitz is the most recent. He says,
"The estate … invited me to follow some very distinguished authors in writing a new James Bond novel… but I had something they didn't." Searching through archives, the family found a number of outlines for television series Fleming had been discussing in America. They were shown to Horowitz, who chose an episode named Murder On Wheels to use as a basis for the new work.
What do motor racing at the Nurburgring, the US rocket launchpad at Wallops Island, a scene of mass murder at No Gun Ri during the Korean War, and the New York underground have in common? Very little, in fact, until drawn together in a nefarious plan by the Russian group SMERSH: Their intent is to cause havoc, with the aid of wealthy Korean businessman Sin Jae-Seong, alias Jason Sin.
Trigger Mortis is set in the late 1950s. The plan, initially, is to show off Russian post-war engineering superiority by winning the Grand Prix at Nurburgring. There they must defeat the English driver, Lacy Smith in his Vanwall. Knowing their car, the Krassny, to be inferior, they intend for their driver, Dimitrov, to run Smith off the road and kill him.
Ad. Article continues below.
Bond has barely a week to prepare himself as a Grand Prix driver. He goes to a rural motor racing circuit where he receives tutelage in driving a Maserati 250F under the watchful eye of the beautiful professional, Logan Fairfax. She teaches him as much as she can in such a short time, hopefully, sufficient to allow him to outdrive Dimitrov and save Smith. Long-time Bond followers will be delighted to know that Pussy Galore puts in an appearance early in the book. They will delight, too, in Bond failing to have his way with his lovely driving tutor; in fact, she and Pussy Galore end up together!
I can't really tell you a lot about the storyline because whatever I say will act as a spoiler. Horowitz is a worthy writer although, from a technical viewpoint, some of his explanations are a little pedestrian. Does that really matter? Probably not, as true aficionados will pass eagerly from one scene to the next, wanting to know their hero's thinking and to know how he escapes each near-death experience.
Trigger Mortis, by Anthony Horowitz, is published by Hachette Australia. Click here to purchase from Dymocks