Blue blood Tom Selleck caught red-handed?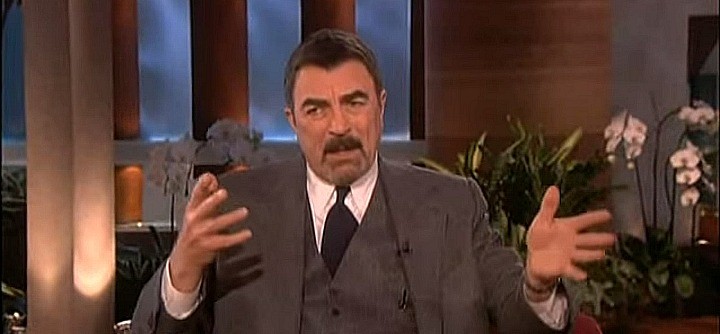 Southern California is in its fourth year of drought, but that has not allegedly stopped high-profile actor Tom Selleck from 'stealing' water for his ranch in Hidden Valley.
Calleguas Municipal Water District has hired a real private investigator to look into 70-year old Selleck, who played a private investigator in the 1980s TV show Magnum P.I.
It is alleged that since 2o13 Selleck has benefited from the use of a water truck to fill up from a fire hydrant, and deliver it to his 61-acre Hidden Valley ranch. It is claimed that he has done so more than 10 times, the last as recently as March this year.
The truck has been tracked to his property, but it is unknown whether he has anything to do with the water truck, and to date Selleck has not commented on the matter. The local sheriff's office has also investigated the allegations, but has said "we are unable to establish a crime was committed."
The matter is the subject of a $30,000 civil lawsuit.
Ad. Article continues below.
He is not the first star to cause ripples about water usage in the area, as residents have also successfully had reality TV stars the Kardashian family reduce their water consumption by 50 per cent. The inequity in locals' use of water can be seen in aerial shots, with parched land in stark contrast to lush, green properties.
Tom Selleck's ranch and avocado farm was formerly owned by Dean Martin, and scenes from the 1980s and 1990s TV show Knot's Landing were shot in the area.
In parts of Australia we've long lived with drought, and across the country we are extremely water-saving aware. What would you think if a high-profile Aussie was found to be flouting water restrictions?
Image credit: Bede735c