Blonde, beautiful and a girl's best friend: Inside the Barbie Convention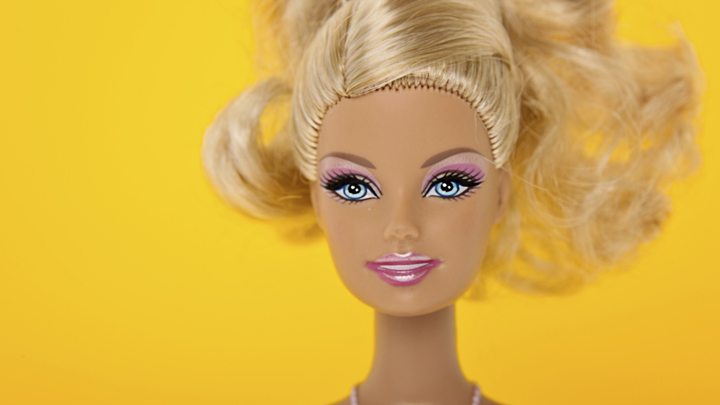 She's the doll that we grew up with, so did our daughters and their daughters… so it's no surprise Barbie still has a massive following.
The annual Barbie convention was held this week and it was a retro flashback to a carefree, frivolous time.
In Arlington, Virginia (just near Washington DC), the National Barbie Doll Collectors Convention was held and over a thousand fans attended. It was the stuff of dreams (or nightmares, depending on whether you love or loathe her!), filled with dolls, clothes, shoes, wigs, singing, dancing and lots of discussion about the very popular 56-year-old – Barbara Millicent Roberts, that is.
There were doll heads for sale, as well as full-bodied vintage models, with huge price tags.
Ad. Article continues below.
The fans were dressed in head to toe Barbie, however none of the real-life Barbie and Kens were in attendance.
nbcwashington "RT bforte22: #barbieconvention #crystalcity nbcwashington pic.twitter.com/AlVhbXxu0y"

— NBC fan (@NbcWashFan) July 31, 2015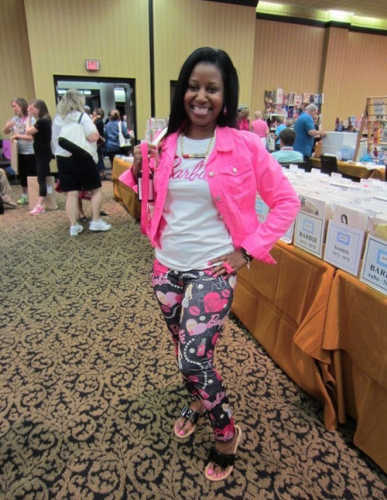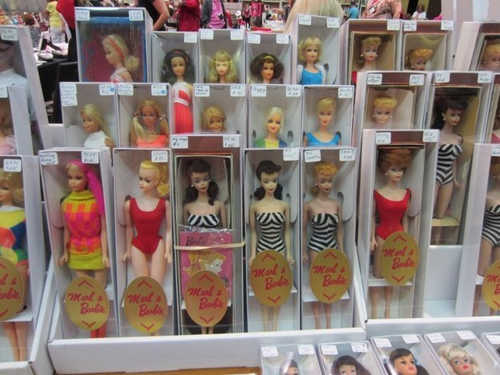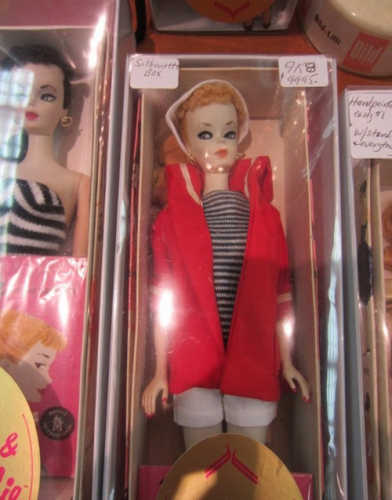 Image source: Winona Dimeo-Ediger (via Buzzfeed)
Ad. Article continues below.
Barbie facts:
In 1959, the first Barbie doll sold for $3

The first Barbie dolls were manufactured in Japan and their clothes were hand-stitched by Japanese workers.

Over the years, Barbie has had seven siblings: Skipper, Stacie, Chelsea, Krissy, Kelly, Tutti, and Todd.

Ken is two years and two days younger than Barbie (he was introduced in 1961). Also, his full name is Ken Carson.

The very first Barbie car was a 1962 Austin Healy roadster.
Barbie occupations (just a few examples!):
Aerobics instructor (1984, 2009)
Art teacher (2002)
Sign language teacher (1999)
Spanish language teacher (2001)
Yoga Teacher
Surgeon (1973)
United States Army officer (1989, Desert Storm 1992)
President (2000)
Life guard (Baywatch 1994)
Astronaut (1965, 1985, 25th Apollo 1994)
Computer Engineer (Computer Engineer Barbie, 2010), (accompanying book pulled by Mattel in 2014[1])
Paleontologist (1997)
NASCAR driver (1998)
Ballerina (1961–present)
Guest editor of international fashion magazine
Pet stylist (I can be… Pet Stylist 2008)
Cat burglar (Barbie by Christian Louboutin)
Street Rapper (1992)
McDonald's cashier (1983)
Tell us, what was your favourite Barbie when you were young?