Bindi Irwin and her boyfriend go wild in memory of Steve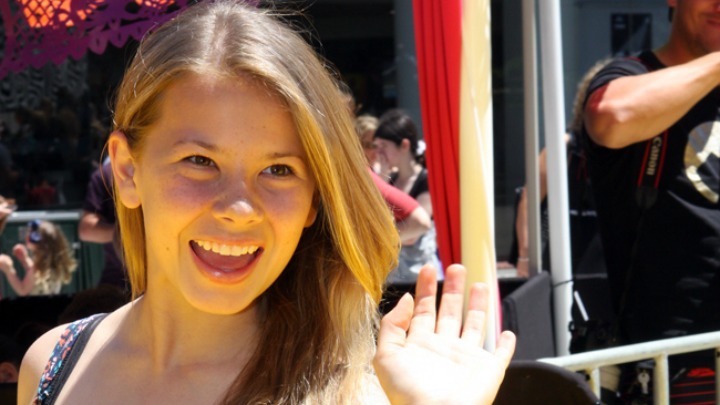 Bindi Irwin has been carrying on her father's legacy since she was just a little girl, and now the 18-year-old croc hunter has shared her father's work with the young man closest to her.
In true Steve Irwin style, Bindi brought her boyfriend Chandler Powell along for his first 'croc jump' getting down and dirty all in the name of conservation.
Chandler joined Bindi, her mother Terri and workers from Australia Zoo as they captured and measured a huge crocodile.
Taking to social media to share the experience, Chandler said the adrenaline of the whole day was truly unbelievable.
Ad. Article continues below.
"Cannot describe how excited I am to have jumped my first saltwater crocodile!!! Stanley was 9 feet 10 inches long and was last caught in 2013. Blessed to be a part of this awesome work," he said.
"By far the most amazing feeling in the world. Can't wait for more!"
Ad. Article continues below.
Chandler has admitted to being a huge Steve Irwin fan as a child, and although he is from America, he followed Steve's career and his travels with his young family.
He is said to be in awe of Bindi and the work she has done since she was just a child.
None of it seems to phase Bindi though, who looks to have grown up to be completely fearless and enthusiastic about wildlife just like her father.
Are you a fan of Bindi Irwin and her family? Do you think the work they do for our wildlife is important?