Big news for A Place to Call Home!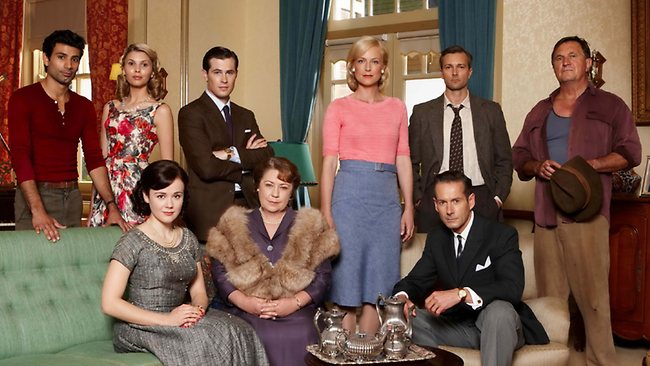 We know that many people here are passionate about the drama series A Place to Call Home with our support of the recent petition being rapturously received, and now we've some exciting news!  A Place to Call Home is coming back to TV screens.
Channel Seven has made a deal with Foxtel channel SoHo that will see two more seasons of the show produced by Seven, and televised on cable TV in a static weekly slot.  The original writers will apparently return, as will the cast of the series Noni Hazlehurst, Marta Dusseldorp and Abby Earl, and filming is all set to commence in March 2015.
But the disappointment of it being hidden behind the pay-tv barrier may yet be felt among our Starts at 60 community.
Foxtel's Executive Director of Television, Brian Walsh, and Seven's Network Director of Production, Brad Lyons together announced the return of the show.
In a statement to the media, Brian Walsh said that "A Place to Call Home is Australia's most loved drama series and has captured the hearts of millions of fans across the country. We are proud to partner with the Seven Network on this landmark deal and ensure that audiences can continue to enjoy this beautifully crafted and elegantly produced series for a further two seasons.
Ad. Article continues below.
"The Seven Network has produced Australian television's most successful drama series of all time and we are delighted to partner with the highly experienced creative team at Seven, who will now work their magic for Foxtel subscribers."
Lyons went on to say, "This is a terrific signing. All of us are proud of A Place to Call Home and its success. Today's agreement is great for Seven Productions and it is also a tremendous signing for the cast and crew of the programme and the millions of people who love the programme."
Starts at 60 fans were appalled when the announcement came out about the show being cancelled and many stepped in behind an online petition that gathered many thousands of signatures.
Are you excited about the return of the show?  Did you sign the petition?  How do you feel about it being behind Foxtel's paywall?