Betty White's awesome prank call to TV talk show host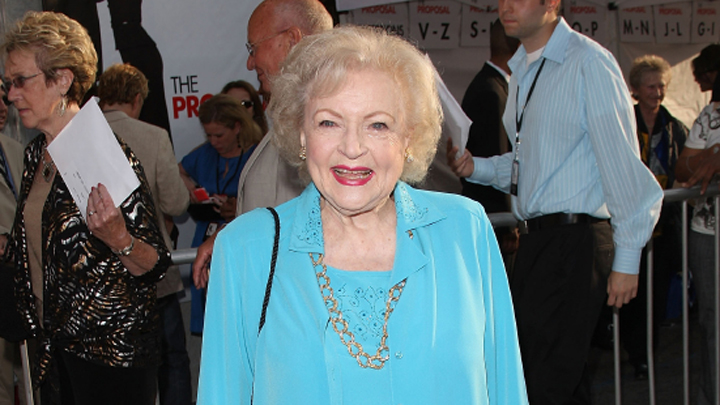 Television legend and our favourite Golden Girl Betty White has pranked a late-night TV host in her usual hilarious fashion.
Ad. Article continues below.
We've gotten to know the 93-year-old's funny side over the years and this latest prank is no exception. So when she starred on The Late Late Show with James Corden, it was almost expected that she'd pull a stunt.
Like any Hollywood actress, Betty is a real diva, or at least she'd like you to think she's one. In the video below, Betty takes advantage of the British host by calling him to demand a number of ridiculous things: lighting changes, dressing room changes, musical numbers and yellow M&Ms.
Firstly Betty lets James' team in on her prank and then rings him herself. She says her dressing room is brown and wants it changed but the talk show host assures her that it is in fact cream. "Cream is just brown milked down", she said. Betty also wanted to sing on the show but didn't have a song in mind, instead hoping to take requests!
See how it all played out below and tell us, do you love Betty?