Bette Midler defies the Number One fashion rule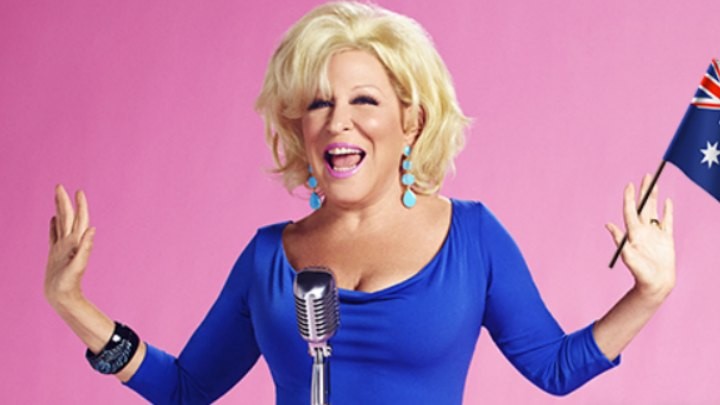 During a career that spans 50 years, Bette Midler has shown us extraordinary talent and also some extraordinary outfits. The Divine Miss M has always had a unique sense of style, topped off with those fiery ringlets.
As she approaches her 70s at the end of the year, these days Ms Midler tends to go for simple, stylish outfits that flatter her wonderful hourglass figure.
But today, Ms Midler, who is an avid social media user, has revealed her new favourite fashion trend and we're afraid to say, it's a shocker.
Some say, it's the Number One fashion faux pas. Here it is:
And Progressive Tabi 2, from Miss Basil. I feel a trend coming on. pic.twitter.com/nsdCXvKY8l

— Bette Midler (@BetteMidler) July 7, 2015
Ad. Article continues below.
Yes, those are Crocs thongs with socks.
According to Starts at 60's style editor, "Crocs and sock are just a no-no unless you're a very young child".
To make matters worse, Ms Midler is wearing Crocs thongs with specially designed socks that allow for the split toe.
The Hawaii-born singer's fans reacted with light-hearted dismay:
Ad. Article continues below.
"No No No Please, not from the Divine One. No"
"Bette Midler: Trend Setter Queen."
"YIKES! This falls under the don't list in do's & dont's. you however are still fabulous!"
While it's true Ms Midler has had some curious looks on stage, overall she has allowed her enormous personality to shine through. Some of her looks over the years are timeless classics.
Ad. Article continues below.
These days, she invariably looks chic and elegant… so long as she stays away from the Crocs thongs and socks!
How do you feel about Crocs or thongs worn with socks? Cosy chic or fashion faux pas?