Bert Newton speaks out about son's engagement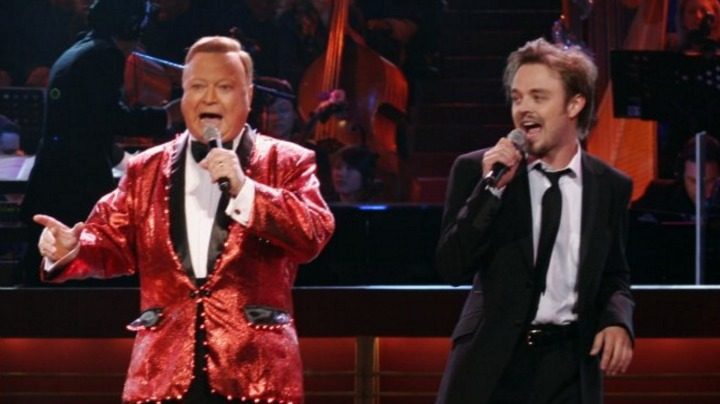 Bert and Pattie Newton had previously decided against speaking about their son's personal life, but following Matthew's recent engagement Bert has spoken up about how he really feels.
Ever since it was announced that Matthew was engaged the Catherine Schneiderman, reports circulated claiming that both Bert and Pattie were "devastated" and that they were sidelined by the whole thing.
While there had since been reports claiming otherwise, Bert has now spoken about it for the first time, using his own words to set the record straight.
"Patti and I are thrilled," Bert told the Daily Telegraph.
While they are yet to meet Catherine, who is the daughter of high-powered New York attorney-general Eric Schneiderman, Bert says he and Pattie are glad to see Matthew so happy.
Ad. Article continues below.
"We love him as a son, and this is the best thing we could hope for …"
Matthew has had to overcome his own issues in the past due to mental illness. He was in trouble with police on numerous occasions, pleading guilty to assaulting his former girlfriend Brook Satchwell.
He later had an AVO taken out against him by another girlfriend, actress Rachel Taylor.
While Bert and Pattie seem thrilled by the match up, many are wondering what Catherine's father thinks.
He has been very outspoken about his disgust at domestic abuse and violence against women in the past and has called for an increase in punishment for those found guilty of it.
Are you happy to see Matthew has his life back on track? Do you think we need harsher punishment for those guilty of domestic abuse?