Bert Newton shares his views on same sex marriage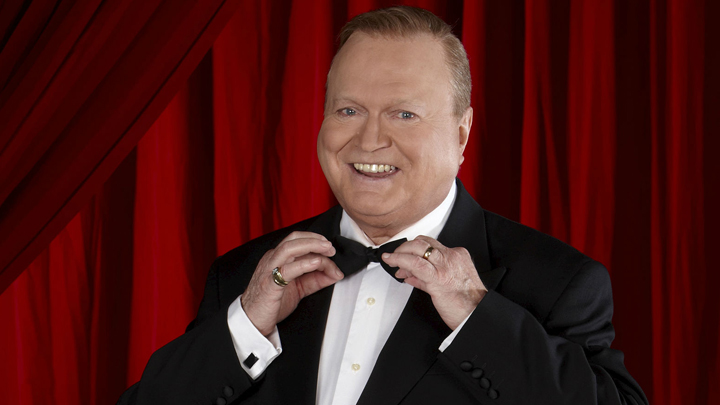 Media legend and TV personality Bert Newton has discussed his views on a controversial topic – same sex marriage. Bert has been relatively quiet in the last decade since Good Morning Australia was taken off the air in 2005, however he has re-emerged, much to the delight of his fans.
Brought up in a strict Catholic family and currently 40 years into a marriage with Patti, Bert admitted he still has some conflict in his mind about what he feels is right versus what he has been brought up to think is right. Speaking to 702 ABC Sydney about marriage equality in Australia, the 76-year-old said he still has "that fight in my mind".
'There's a part of me that says, "of course that should be", but it's very hard to ignore how you've been brought up.
"I'm still conflicted". The reason Bert Newton does have that compassion for the LGBTI community is because of friends who tried to keep their sexuality hidden in the 1950s and 60s.
"Well that's the sad thing, I know of more than a handful of performers, who were closet gay, because they had to be closet gay", he said.
Ad. Article continues below.
"They had their career, in all cases, in each case, they were wonderful performers, but they had a tension, they had a style of living that we certainly didn't have, and their lives would have been so much happier if it hadn't been as it was".
And in regards to the conscience vote controversy occurring at the moment, Bert said there should be a vote of conscience or free vote to allow MPs to vote based on their beliefs.
A conscience vote, or free vote, allows members of a political party to vote in accordance with their own belief, rather than the belief of the political party they are aligned to.
According to a 2013 Nielsen poll reporting 65 per cent of Australians in favour of same-sex marriage and 28 per cent against, and it's not quite clear where Bert Newton stands but even just starting the conversation is important and encourages those of us who have had a strict upbringing to challenge what we have been told versus what is perceived to be right.
Tell us tonight: Do you feel the same as Bert? Are you sitting on the fence of marriage equality? Or are you divided?