Bert Newton reveals his biggest regret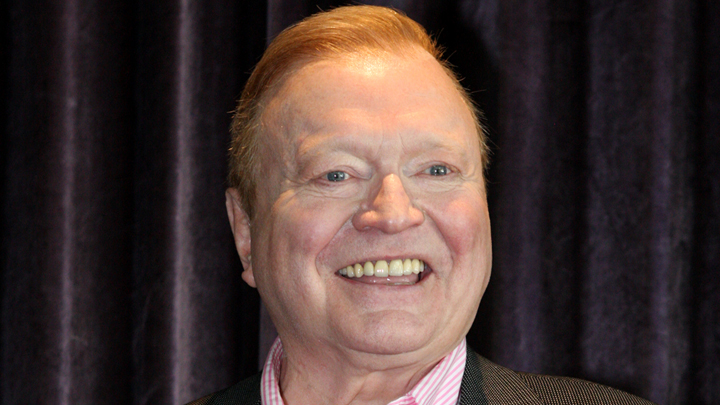 For years, Bert Newton was an iconic and familiar face on Australian television. He was the jolly, moon-faced man with the beautiful wife and wit that could put you in stitches. But behind that big grin, Bert was hiding some regret.
Bert recently spoke to News Corp about his biggest regret – leaving the Nine Network and not accepting a plan to do the Logies.
"If I have any regret, perhaps I shouldn't call it a regret, but I sometimes wonder if I made the right decision back in the mid-1980s when I left the Nine Network for the first time and they offered me the Logies (hosting role) for the next 10 years regardless of which network had it," said Newton to news.com.au.
"And I thought, '10 years? Heavens, you don't know where you're going to be,' so I declined it".
Bert did end up hosting the Logies 19 times but won't be going back, saying the show is different now to what it was like when he hosted it. He does think, though, that Karl Stefanovic would be a great host.
Ad. Article continues below.
"I know Karl pretty well and I admire his work. I think he'd be terrific.
"The other bloke whose work I do really enjoy and I don't know him personally is Simon Reeve, the host of Million Dollar Minute. I think he would do a very good job.
"And of course you could never leave out Eddie McGuire because he's the ultimate professional", he said.
Bert Newton is currently starring in The Rocky Horror Picture show – marking over 60 years in showbiz.
Ad. Article continues below.
Tell us today. Who do you think would make a great host for the Logies? Take our poll below.
[polldaddy poll=8814111]