Behind every good woman... there's George Clooney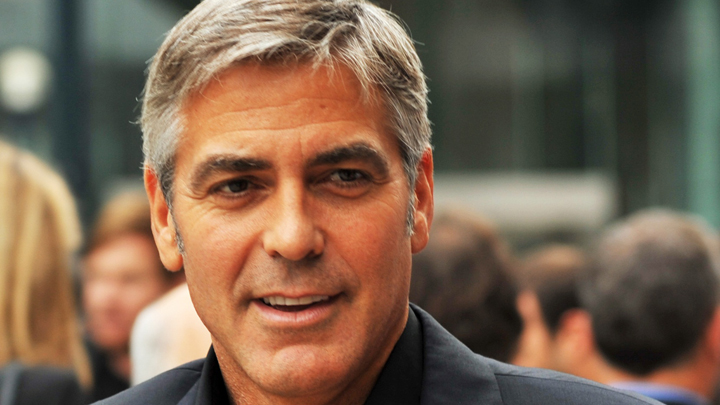 It used to be said that behind every good man there was a great woman. Today, let us say that behind every great woman there should be a hunky movie star. And not just any old actor, either. George Clooney, who has been vocal in his support for Hillary Clinton's 2016 Presidential campaign, is also a writer, producer, director and activist. And he says Hillary has got what it takes.
"I think the world of her," says Clooney. "She's a tremendous candidate and I think she'd be a tremendous president." You can watch the interview below.
The star of ER and Ocean's Eleven hasn't always backed the Democrat; in 2008, he described Hillary as the most polarising figure in American politics. When quizzed on this, Clooney says the political landscape has changed and Hillary's time is now.
As far as Hollywood heavyweights go, Clooney is a good one to have on your side. Aside from the obvious joys of having the Sexiest Star of All Time (TV Guide 2005) telling anyone who'll listen that she's fabulous, Hillary's team will enjoy Clooney's support for more practical reasons. In 2012, he held a fundraiser that banked a record-breaking $15 million for Barak Obama's campaign.
Ad. Article continues below.
According to the Daily Mail, the 2016 Clinton campaign also enjoys the support of Steven Spielberg, Barbra Streisand and Tom Hanks.
Unfortunately for Hillary, not everyone is onside. She was described at a recent South Carolina Freedom Summit as being "old, white and rich" (she is 67 years old), and her campaign strategy depends on recreating that feeling of intimacy with individual Americans she enjoyed during her tenure as First Lady.
What do you think of Hillary Clinton? Would you like to see her as President of the United States?