Bee Gees Barry Gibb's mother Barbara dies at 95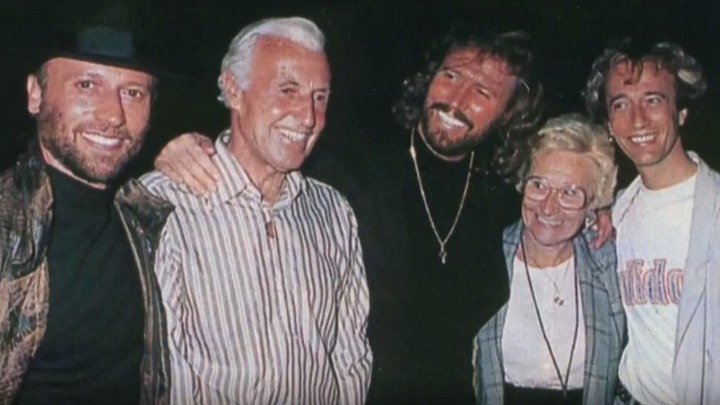 Barbara Gibb, mother of Barry, Robin and Maurice Gibb who founded the Bee Gees, has died.
The 95-year-old passed away from natural causes at her home in Miami on Friday, surrounded by family and friends.
In 1944, Barbara married Hugh Gibb who was a bandleader for the Hughie Gibb Orchestra in Manchester where she also sang.
The couple went on to have five children together; Barry, twins Robin and Maurice, Andy and daughter Lesley.
Having had first hand experience in show business, the couple managed the early career of their sons in the Bee Gees as they went on to find worldwide fame.
Ad. Article continues below.
Unfortunately, Hugh, and sons Robin, Maurice and Andy, all passed away before Barbara did.
After suffering from myocarditis, an inflammation of the heart muscle caused by a viral infection, Andy passed away in 1988.
Hugh died in 1992 of internal bleeding at the age of 76 and some say heartbreak. Barry, 69, previously said: "I believe all this was meant to happen, I miss my father of course, but he stopped living when Andy died and I'm sure he's happier now."
In January 2003, Maurice died of a cardiac arrest at the age of 53 and nine years later in May 2012, their sibling Robin, 62, passed away after a long battle with cancer. Barbara is survived by her son Barry Gibb, 69.
Rest in peace, Barbara…