Beatles reunited at Rock and Roll Hall of Fame induction!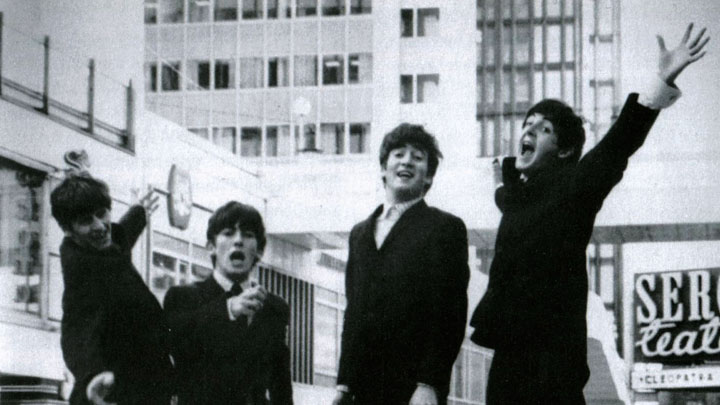 Over the weekend, for the first time in many years, two Beatles came together at the Rolling Stones Hall of Fame induction. Former Beatles drummer Ringo Starr was inducted into the Hall of Fame for his work as a solo artist – the second time in his career as the Beatles were all inducted in 1988.
The thing that made this occasion even more special is that it was fellow Beatles member Paul McCartney who inducted him.
Rolling Stone made Paul McCartney's speech public as he celebrated the friendship and tremendous talent he admires Ringo for. You can read the full speech by looking at the Rolling Stones website by clicking here, but a snippet of his words included:
"We did ballrooms and clubs around England, and we got a little work in Europe, and then we eventually came to America. And here we were, we were staying in rooms together. And I wasn't a sheltered kid, but I just had my mom and dad growing up and my brother. So I was staying in a hotel room with a strange man. This really brought us together. We lived like in each other's pockets, virtually. But it was a beautiful thing, a wonderful thing. Eventually we got on The Ed Sullivan Show, and we got really famous. It was just so beautiful. As all the other drummers say, he just is something so special. When he's playing behind you, you see these other bands, they're looking around at the drummer, like, is he going to speed up, is he going to slow down? You don't have to look with Ringo".
Ad. Article continues below.
As Ringo went to celebrate the induction by performing, he was joined on stage by a myriad of other artists including Paul McCartney making it one of the first times they've performed together in a long time.
Take a look at the video below and tell us, what are your favourite Beatles hits and memories?
To read more about the Rock and Roll Hall of Fame and Ringo's induction, check out the Rolling Stones website.