Barry Gibb says he has seen the ghosts of his brothers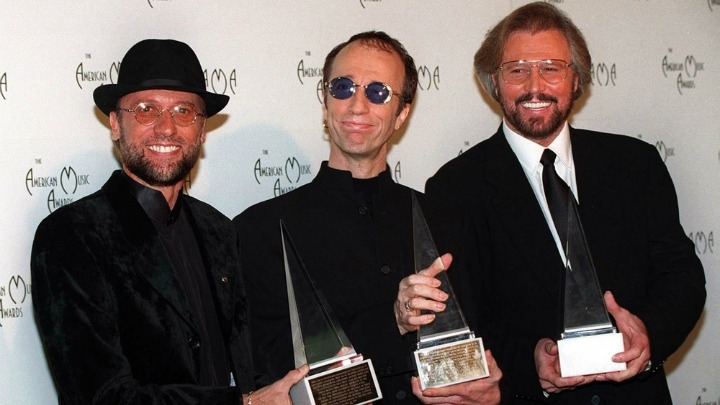 It's a question that plagues many…. Is there life after death?
While there are many different opinions on the subject, one man who thinks it could be true is Bee Gee singer Barry Gibb who says both he and his wife have had encounters with two of his brothers.
Barry says that he saw his brother Robin after he passed, while his wife Linda saw his younger brother Andy. While many hope that an experience like this would offer some closure, Barry says he found it "disturbing".
"It's not fun because you're not quite sure what it was about. If it was real," he told The Mail on Sunday.
"I saw Robin and my wife saw Andy. Maybe it's a memory producing itself outside your conscious mind or maybe its real.
Ad. Article continues below.
"The biggest question of all is: is there life after death? I'd like to know."
Barry formed the Bee Gees with his brothers Robin and Maurice, who has also sadly passed away. He said their deaths, along with the passing of their other brother Andy, rocked him to the core.
"Mo [Maurice] was gone in two days. Maybe that's better than long and tortured? Which is what Robin went through. Andy went at 30. All different forms of passing and for our mum, devastating," he said.
He said he considered quitting music all together, but changed his mind thanks to the encouragement of his close friends.
"After Rob died I just sat moping around thinking that was the end of it and I would just fade away," he said.
Ad. Article continues below.
"I thought I was quite happy about fading away, but then the President of Columbia Records, Rob Stringer, came to see me and signed me and said: 'We're gonna move your ass!' And I thought: 'Oh well, that's OK.' So I'm back."
He spoke fondly of close friend Paul McCartney and how he helped him through the grieving process.
"He always got me through everything. I met him for the first time at the Saville Theatre in 1967. He brought Jane Asher to see a show and he said: 'You guys have got something, you should keep going' and I always found that very encouraging."
Do you believe in the afterlife? Are you a fan of the Bee Gees?