Barbra Streisand recalls the advice Judy Garland once gave her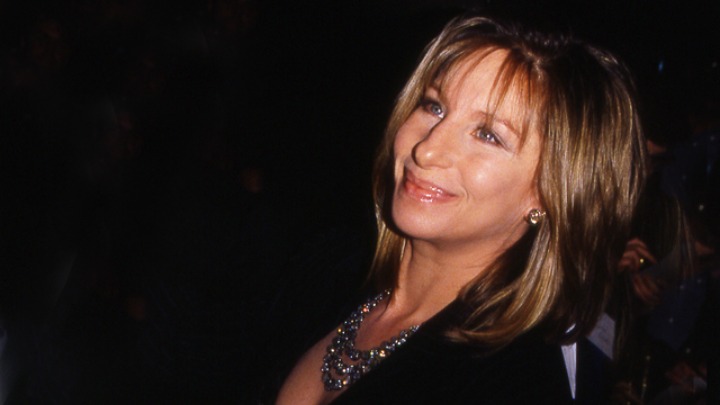 Barbra Streisand is currently on her 'The Music… The Mem'ries… The Magic' tour across the United States.
The 74-year-old is renowned for being in charge, which is admirable given she got her start in the early-'60s singing in dingy nightclubs and wearing thrift-shop clothes. It also highlights that Barbra's determination is something that has made her one of the most enduring celebrities in America.
Taking the stage at the Staples Centre in Los Angeles, Barbra is the only recording artist in history to achieve number 1 albums across the six decades she has been working, and took the opportunity to wow her audience with hits from each era.
Just like her upcoming album of the same name, Babs was joined by duet partners throughout the show, including Kenny 'Babyface' Edmonds for 'Evergreen', Seth MacFarlane for 'Pure Imagination' and Jamie Foxx for 'Climb Ev'ry Mountain'.
Ad. Article continues below.
She also used the stage to take a few swipes at presidential hopeful, Donald Trump.
Before singing her classic hit 'People', Barbra spoke about how she learnt that regardless "what the colour of your skin or where you were born — Cuba, China, Malaysia, Madagascar — our genetic make up is 99.9 per cent identical to every person on the face of the earth," she says.
"The other0.1 per cent is Donald Trump."
The Oscar winner has often been compared to Judy Garland and in a recent interview with New York Times, Barbra spoke about her early career relationship with the late screen and stage star.
Ad. Article continues below.
The pair joined in 1963 to perform 'Happy Days Are Here Again' and 'Get Happy' — Barbra was only in her 20s at the time.
"Afterward, she used to visit me and give me advice," Barbra says. "She came to my apartment in New York, and she said to me, 'Don't let them do to you what they did to me'. I didn't know what she meant then. I was just getting started."
While Barbra won't be taking her tour internationally, she has revealed that she is working on her memoir and suggests it might be available for purchase in 2017.
Are you a fan of Barbra Streisand? Tell us your favourite movie or song.