Barbra Streisand made Hugh Jackman an offer he couldn't refuse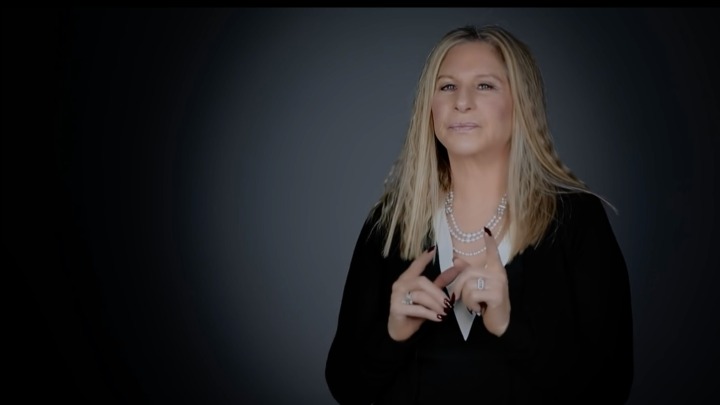 Barbra Streisand is on a tour in America and also has a new album out. But Babs isn't just relying on her own star power. She got a bunch of celebrity friends to help out.
Barbra Streisand is calling up her famous friends to come sing with her on her latest album "Encore: Movie Partners Sing Broadway." One of them is none other than The Boy from Oz – Hugh Jackman.
"'Any Moment Now' was the first song I chose for this album," said Babs in a behind-the-scenes video of the recording session. "I heard the song and I thought, this is a way for me to use actors who act and sing with Broadway material. So the first person I thought of was Hugh Jackman."
Jackman on the other hand, was surprised that Streisand contacted him about working on her album. "I was like, 'I don't know how on earth this has happened,'" he recalls in the clip. "But [my wife] said, 'You're doing it!' And I said, 'Of course I'm doing it!'"
"Any Moment Now" is from the short-lived 1986 musical, Smile, written by Marvin Hamlisch (A Chorus Line) and Howard Ashman (The Little Mermaid). The song is about about a couple trying to save their relationship that's been on the rocks.
Ad. Article continues below.
Listen to their cover below:
Apart from Hugh Jackman, Babs has just dropped a new video this week of her latest song with Alec Baldwin – "The Best Thing That Ever Has Happened." 
Watch the video below:
Are you excited about these new covers? What do you think about them?