Barbra Streisand and John Travolta to team up at last!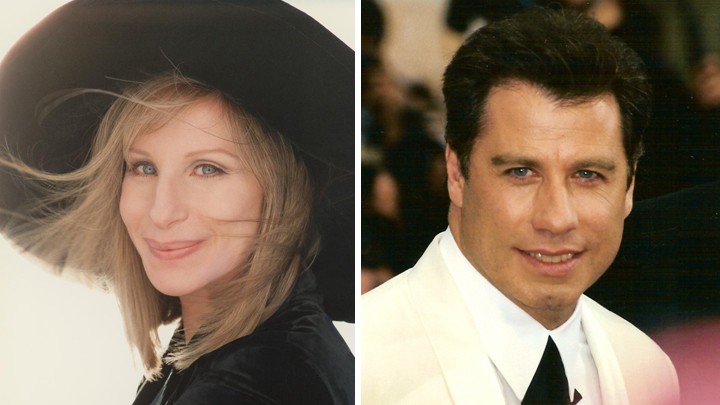 It's an idea we never considered until today. But now the concept is out there, we're already growing impatient to see it become a reality.
Barbra Streisand is currently working on a new movie version of the Broadway musical Gypsy, in which she also plans to star.
According to Broadway World, she's now courting John Travolta for the leading role – opposite Lady Gaga to boot.
To add a little extra excitement to the mix: the scriptwriting duties have even passed through the hands of Downton Abbey creator Julian Fellows – although how much of his work remains in the final screenplay remains to be seen.
The musical is loosely based on the memoirs of famous burlesque and striptease artist Gypsy Rose Lee.
Ad. Article continues below.
Lady Gaga is currently set to play the young performer, with Streisand in the central role of her parent, "the ultimate show business mother".
Travolta and Streisand have been expressing a desire to work together since the 1970s, so if it pans out, this could be an exciting prospect for both performers. It would also mark one of the very few times Travolta has sung on screen since Grease in 1978.
Are you a musical fan? Are you excited at the idea of Travolta and Streisand performing together?