Back in my day: The real age you stop listening to new music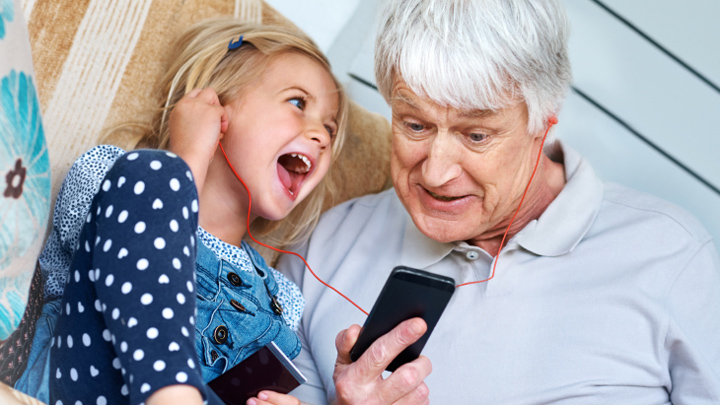 Do you remember when you were younger and your parents said they didn't 'get' the music you listened to and didn't know what was hip? We swore we'd never be like them but guess what? We actually are, and a lot sooner than we thought.
So what age is the exact crux of when we stop listening to current music? According to Spotify data, it's the point at which you say something like, "Music was better back then".
Analysis of user data showed teens tend to listen to popular music. But by the time they were in their 20s, they listened to broader genres, only to get so far away from popular and current music by their 30s that they had no idea what was playing on the radio.
In his analysis, Ajay Kalia, Product Owner for Taste Profiles at Spotify said, "Whether the demands of parenthood and careers mean devoting less time to pop culture, or just because they've succumbed to good old-fashioned taste freeze, music fans beyond a certain age seem to reach a point where their tastes have 'matured'".
Hazarding a guess, one would think you lose your ability to identify and want to listen to new music and current artists around age 40 or 50, but the study suggests it is more like 33. In other words, most of us have been out of the musical loop for over 30 years.
Ad. Article continues below.
Multiple sets of data were compiled, including the age and gender of Spotify users, their parental status, and the overall popularity of artists. There are two reasons for a decline once we hit out mid-30s, according to Kalia.
"First, listeners discover less-familiar music genres that they didn't hear on FM radio as early teens, from artists with a lower popularity rank. Second, listeners are returning to the music that was popular when they were coming of age — but which has since phased out of popularity".
Interestingly, men stop listening to popular artists earlier than women and parents of any age listen to less music in general than those without children.
To give an idea of how popularity rank scales, on Spotify, as of January 2015:
Taylor Swift had a popularity rank of #1
Eminem had a popularity rank of about #50
Muse had a popularity rank of about #250
Alan Jackson had a popularity rank of about #500
Norah Jones had a popularity rank of about #1000
Natasha Bedingfield had a current-popularity rank of about #3000
Ad. Article continues below.
So does age really impact the amount of popular music people stream? Yes – an average US teen almost exclusively streams very popular music and then begin to phase it out as they age. As we get older, mainstream music represents a small and smaller proportion of what we listen to. Kalia said, "by our mid-30s, our tastes have matured, and we are who we're going to be".
And does having kids accelerate the trend of ageing out of music? Or do we see the opposite – i.e. that having kids in the house exposes a person to more popular music than they would otherwise listen to? It's actually the latter. Even when account-sharing was accounted for, users at every age with kids listened to smaller amounts of popular music than the average listener. Put another way, becoming a parent will accelerate your "music relevancy" by about 4 years.
What can you do if you're wanting to stay relevant and "hip"? You just have to wait for your grandkids to become teenagers and get exposed to new music all over again.
Of course it is popular for teenagers and over 60s to enjoy the same music – a comparison of differences in musical tastes between 13 and 64 year olds last year show that both love Bruno Mars.
This chart from Music Machinery helps make sense of what 64-year-olds like to listen to on Spotify versus what a 13-year-old blasts in their headphones…and there's quite a few similarities!
Ad. Article continues below.
It seems not all hope is lost!
Tell us today, when did you notice you stopped enjoying new music? Or do you still listen to new artists and songs? Who is your favourite musician from the last 10 years?