Australia's oldest man makes woollen jumpers for penguins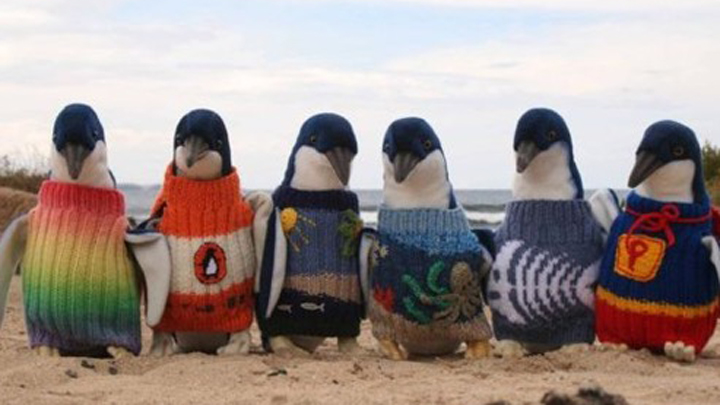 In some beautiful feel-good news tonight, we have found out about a lovely Australian who is helping penguins stay warm in oil slicks on Phillip Island.
And he isn't just any Australian, he is 109-year-old Alfred "Alfie" Date, our oldest man. Last year, the Phillip Island Penguin Foundation asked for some jumpers to be knitted for the cute little animals who are being rehabilitated on the Victorian island.
Alfie has been knitting for years and said that he was immediately approached by staff at his new aged-care village, who thought he was a great candidate for the sweet campaign.
He is now a pro at knitting the little jumpers and gives beginners a word of advice: "if you're using light wool, you're wasting your time"!
Alfie's work has been helping penguins in the oil slicks, with a 96 per cent chance of returning to the wild if they wear one.
Ad. Article continues below.
Watch Alfie knitting his sweaters and telling his story. Have you ever done something like this for a good cause?
You can find out more about the jumpers and rehabilitation of the Phillip Island penguins here. They do not need any more jumpers at this time, however you can donate and learn more.
Main image source: Penguin Foundation