Channel Nine axes hit Aussie drama Love Child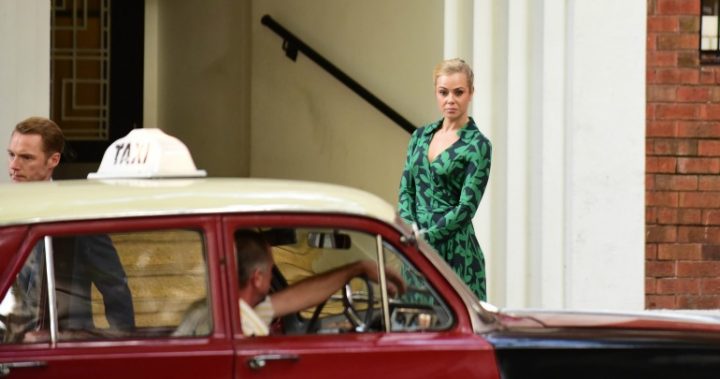 Channel Nine has pulled the plug on Aussie drama Love Child. 
While there had been speculation the television series wouldn't go ahead, Channel Nine has now confirmed that the show wouldn't return for a fifth season next year, The Courier Mail reported. 
Although it's been one of the network's favourite dramas for the past few years, The Courier Mail reported that the latest season premiere only attracted 624,000 metro viewers. 
The drama, which focussed on a Sydney boarding house in the 1960s, starred Jessica Marais, Miranda Tapsell, Ryan Johnson, Andy Ryan and Mandy McElhinney.
Even though Marais has won two consecutive Most Popular Actress awards at the annual Logies for her portrayal of midwife Joan Miller, it still wasn't enough to draw bigger numbers. 
Ad. Article continues below.
Meanwhile, other Aussie dramas reportedly have uncertain fates. 
Marais' role in Channel Ten's The Wrong Girl is in doubt as well, with a Ten spokesman telling The Courier Mail that a decision had not been made on whether a third season would air, after the show's finale online attracted 360,000 metro viewers,
Also in uncertain waters is Aussie favourite Offspring, with the show being put on hold. 
The show had "come to its natural end," actress Deborah Mailman told The Courier Mail. 
"You don't want to keep pushing out a show that's sort of lost its appeal," Mailman said. "It's very difficult to know what sort of life Australian drama has on our screens anymore."
Ad. Article continues below.
Channel Nine's House Husbands wouldn't return, actor Rhys Muldoon revealed earlier this year.
"We've done five seasons. We're not coming back, let's just say it," Muldoon said at the time.
Did you watch Love Child? Will you miss it?