At the roof of the world, Isla finds heroism and healing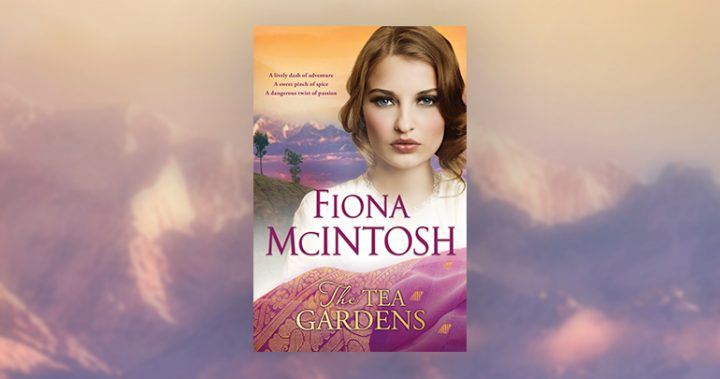 I surprised myself and quite a few others, including Chloe the publicist and Karen, our coordinator, when I requested The Tea Gardens by accomplished women's author Fiona McIntosh.
I could get into mild trouble if I call this a romance because it carries an interesting clinical, geographical and historical base to the story, but it is a romantic novel! So, then, how did I get on with it? Remarkably well!
Charles Fenwick arranges for his daughter Isla to meet Jove Mandeville, a man she has not seen since she was barely into her teens, and he mid-twenties. At the time she had a crush on this handsome man, while he found her attractive and especially mature. An obstetrician now nearing thirty, Isla remains unmarried.
Early in the book, she attends a number of women pre- and post-partem and, as the most senior available doctor at the Hunter Street hospital on the day, scrubs up and performs an emergency caesarean when a baby's umbilicus prolapses.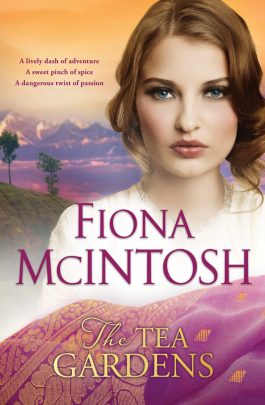 Ad. Article continues below.
Isla is determined to help women in a more needing society. She works with an Anglo-Indian woman, Ellen, who admonishes her that everything in India, where she intends to practice, will be greatly different. "It's not your world …don't try to change anything …just make a small difference for a few while you're there."
Her departure for India is to follow in the footsteps of the clinical work previously done by her mother, from which she contracted tuberculosis. Her father approves her wish, provided she sticks to the field of midwifery, and warns her against working anywhere TB may be prevalent.
Isla and Jove spend a day at Brighton where he has booked a pier for their sole use in the hour before official opening. A dormant love re-awakens. She respects him because of his delight in her intelligence and personality rather than her beauty, and he in the fact she won't ever bore him with tedious conversation. He proposes and she accepts, although Jove makes the proviso she will spend less than a year in India in midwifery, cautious of the fact she may face the underlying cause of her mother's death.
Arriving at her new hospital in Calcutta, where she must learn as she goes about faith and caste, all is well until Isla meets Professor Saxon Vickery. He creates an angry scene and she confronts him, setting him straight on how he must treat the female medical staff. She has mixed feelings for this tall man with broad shoulders and unruly golden hair: He might be Apollo on a visit from Olympus; what a pity, then, he lives up to popular opinion that he is contemptible.
Despite Isla's initial impressions, there may be a different side to the professor; the hospital matron takes time to extract a promise from her that she'll at least look at the humanitarian work he does. The Tea Gardens – the name originating from a major setting in a Darjeeling tea plantation – is a book of great passion, in more ways than one.
Ad. Article continues below.
Everything prior to Isla's departure to India seemed clear, straightforward. Now, working in the mountain country, everything seems to become more complex. The situation intensifies when one falls ill and the other provides clinical treatment.
I found this a beautifully crafted story, as readers evidently expect from the pen of Fiona McIntosh. Her audience will remain enthralled.
The Tea Gardens, by Fiona McIntosh, is available in paperback and digital formats from the publisher Penguin Randm House, click here for details.