At the Movies: He Says, She Says - Bridge of Spies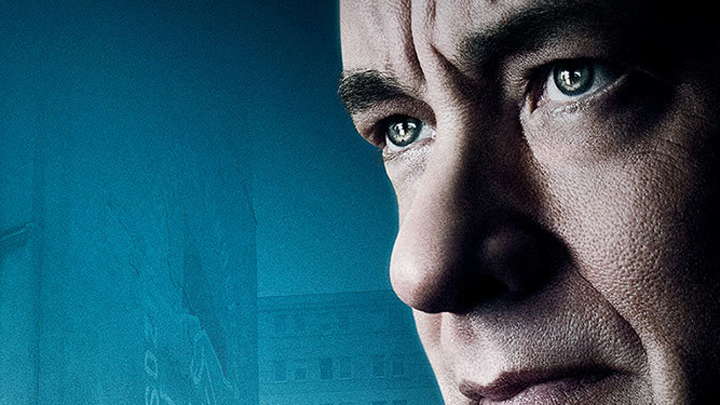 Story
It is 1958 and Soviet spy Rudolf Abel lives and operates out of his studio in Brooklyn. He does dead drops of stolen documents in parks where he sets up his easel. When he is arrested, James B Donovan is appointed as his defence counsel.
Donovan was one of the prosecutors in the Nuremberg trials, so his appointment as Abel's counsel is so the government is "seen" to be delivering justice. According to the movie, Abel was denied his civil rights (no search warrant for the hotel room where he was arrested), although the contra argument is put that as a foreign alien he had no rights.
Although Donovan has defended nothing more involved than insurance claims for many years, his conscience is uneasy and when, as expected, Abel is found guilty, he negotiates the sentence to 30 years in prison, instead of capital punishment. He argues that there may be a time when the USA will need a bargaining chip in case one of their own finds himself in the same position.
Concurrently Gary Powers, an Air Force pilot, is training to fly the U-2 over Soviet air space. As history tells, he was shot down and imprisoned by the USSR for 10 years. Donovan was brought in to broker an exchange, Powers for Abel. In the meantime, a young student takes too long leaving East Berlin on the day the Berlin Wall is sealed and is accused of being a spy. Donovan takes it upon himself to secure the release of both men.
Ad. Article continues below.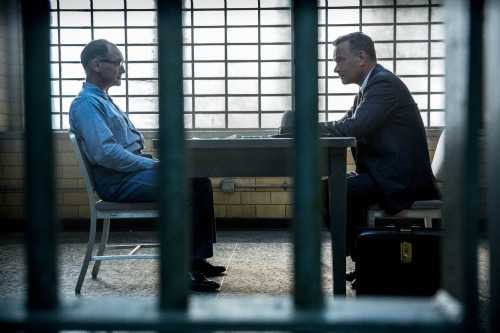 He Says:
This incident happened the year I was born, so I can't say I was aware of it happening at the time. Although I recall seeing a film about Gary Francis Power and the U-2 incident, most of Bridge of Spies was new to me. It is a long movie at 141 minutes, but I was never bored. With his usual skill, Spielberg tells a great story, based on fact, taking minor dramatic license. He introduces humour at some moments to break the tension and give personalities to the characters. In particular, some of Abel's one liners are excellent observations.
As played by Tom Hanks and Mark Rylance, Donovan and Abel are respectful of each other. I thoroughly enjoyed the interaction between these two. They were underplayed, as you expect from Tom Hanks, and therefore had a reality to them.
There are times when the adrenaline is pumping – not from action but from fear. You know when you go to a Spielberg movie you are in for a good time. Despite knowing the outcome, the film still builds a good deal of suspense and tension. I rate this film 4/5 and recommend it to anyone who enjoys a good story, great acting and excellent cinematography.
Ad. Article continues below.
She Says:
This is almost a first, I totally agree with him!
Just a quick word about casting: it is brilliant! Tom Hanks and Mark Rylance are well cast, as are Alan Alda (Thomas Watters) Sebastian Koch (Wolfgang Vogel) and Dakin Matthews (Judge Byers).  Austin Stowell as Gary Powers bears an amazing resemblance to the young Powers; I note from the credits that his son, Francis Gary Powers Jr, was a consultant, so perhaps the likeness was deliberate casting, not just a matter of chance.
By the way, we saw Bridge of Spies at the special Cine Buzz for Seniors Club screening at Event Cinemas. Thoroughly enjoyed our coffee and cake before the show – check out the Event Cinemas near you for the next Seniors Club screening.
Great movie, also 4/5.
Bridge of Spies is now showing at Event Cinemas near you.
Starts at 60 and Event Cinemas have partnered to bring you regular movie reviews, events, movie mornings, deals, offers and competitions.  Be sure to look out for #socialat60