At 62, Christie Brinkley is smokin' hot in this leggy 70s outfit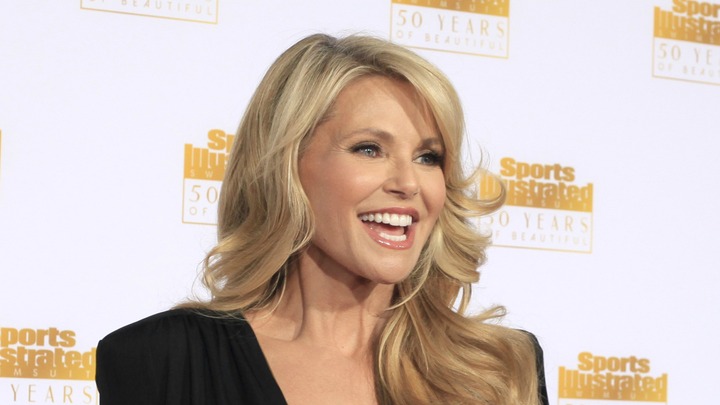 By now, we can all agree that Christy Brinkley has access to the fountain of youth.
Whether it's good genes or a good doctor, what's wonderful about Brinkley is her cheerful and positive outlook.
If last week, she impressed us with her casual style wearing overalls, this time she has chosen to go all-white with her ensemble at the St. Barth Hamptons Gala in New York.
She looked visibly youthful and fresh in a long, sheer white shirt which was paired with super short pants a la 1970s hot pants.
Brinkley opted for silver high heel sandals which only accentuated her long pins. Wow, look at her toned legs!
Ad. Article continues below.
She kept her hair down and wore turquoise coloured earrings and a ring. Her makeup was kept natural-looking with earthy-pinky tones on her cheeks and lips. She looks like she might have faux lashes on or maybe just a really amazing mascara.
Christie stole the spotlight in this simple ensemble.
Ad. Article continues below.
Christie Brinkley enjoying a moment with her daughter Sailor Brinkley-Cook who has also been blessed with great genes!
What do you think of Christie's style?