Go on your own special journey with Toruk: The First Flight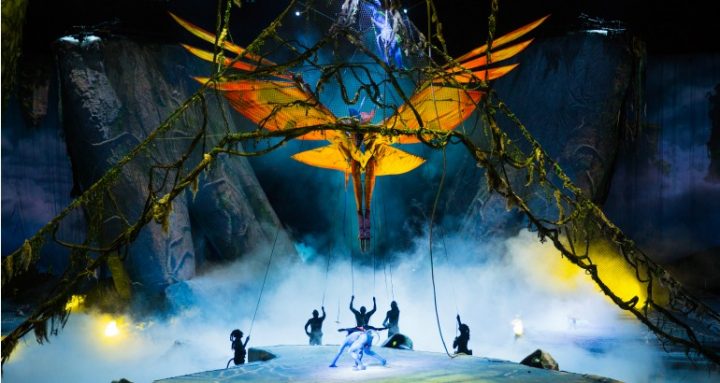 If you are familiar with Cirque du Soleil's variety of entertainment you'll know some of what you'll find with their latest show Toruk: The First Flight. Inspired by the James Cameron movie Avatar, it follows the story of Pandora, and the Na'vi people.
Just like in the movie, the setting is visually stunning.  With special effect lights and constantly moving parts it really feels like you are in a living breathing whole new world, almost like you have gone on holiday and landed somewhere exotic. With plants that 'grow', a river that 'runs', trees that 'grow' and elaborate, not to mention beautiful, costumes that form an extra special part of the world, it is truly breathtaking.
While you start to think it's all about the presentation, the performers start to do their thing. This is what Cirque du Soleil is known for, even if you haven't seen the shows. That's where I come in. I'd heard the stories from friends who'd been, I'd seen photos, I'd even watched a short video, but I'd never had the pleasure of seeing one of their shows in person, until I was at the opening night of Toruk in Brisbane. And what a thrill. I felt like a child who was enjoying their first circus, gasping at amazement at the spectacle before my eyes. The things these people can do with their bodies!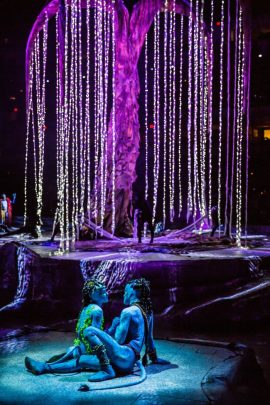 There's so much to see. At the beginning it was overwhelming, with so much action going on, you were left wondering where to look so you didn't miss out. I've heard this show doesn't have the same amount of tricks and stunts as you will normally see with Cirque du Soleil, but that's not to say it's not there. There were a number of amazing balancing feats and body contorting tricks to boggle the mind. There were even a few other skills on show, with lots of leaping bodies, stick fighting and a version of boomerang throwing that's quite impressive. 
Ad. Article continues below.
This is the first time Cirque du Soleil has included puppetry as part of their shows, and it does add a touch of uniqueness about it. One of the high-flying scenes near the end (without me giving too much away) is rather a delight to watch. There's also the sounds of this show that bring you in; tribal beats, soulful singing, even the sounds of nature brings it own magic.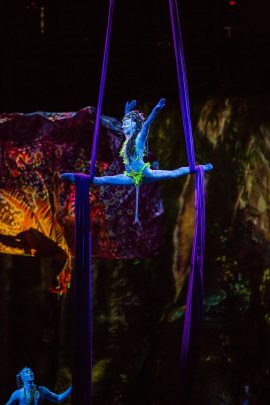 There were parts of the show where I couldn't always follow the storyline, despite the narrator. I wasn't the only one, it seems, after overhearing others discussing what was going on during intermission, but I don't think it really mattered. It's a bit like when you go on holiday. It's nice to know a bit of the history but for the main part you can just sit back and enjoy the view.
Ad. Article continues below.
It's certainly suitable for all ages, so take the grandkids for a special treat!
Toruk – The First Flight is showing in Brisbane until October 15, before heading to Sydney, Melbourne and Adelaide. 
Have you seen this show? What did you think of it?