Woman chucked from Stevie Nicks gig for bad dance etiquette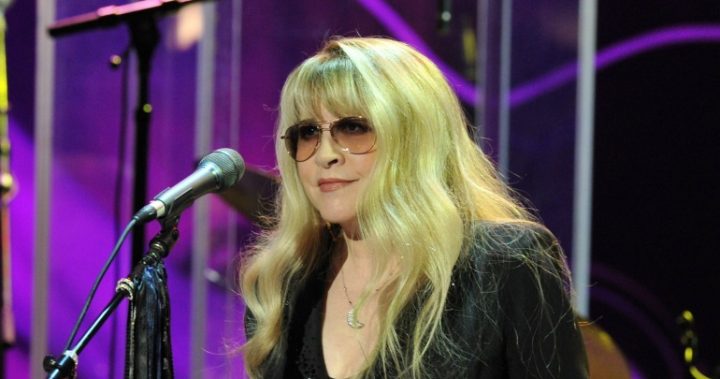 When you go to a concert, there's a few things you usually expect to see.
As well as the singer or band rocking out to your favourite tunes, you'd probably see the audience getting up and dancing to their favourite songs, right?
Wrong!
A women from Melbourne has claimed that she was dragged out of a Stevie Nicks concert in Australia last week because she wouldn't stop dancing.
According to the Sydney Morning Herald, Jo-Anne George was treated like a criminal when security stepped in to remove her from the concert venue.
Ad. Article continues below.
The 57-year-old paid $204 for her tickets to see the Fleetwood Mac songstress play at Melbourne's famous Rod Laver Arena last Thursday.
While she had an allocated seat, George said she joined around 20 other people as they danced in the aisles when the support acts were playing.
Read more: Stevie Nicks reveals why she was almost banned from Australia forever
She said there had been no issues and thought there wouldn't be a problem at all – given that she was at a concert.
It wasn't until Nicks took to the stage that the concert-goer was asked to take her seat.
Ad. Article continues below.
"The security came up about three times and told me to sit down," she told the Sydney Morning Herald.
"The next minute three of them had me and were dragging me along the floor of the aisle. They threw me out of the stadium."
Following her removal, the lady said she felt humiliated and even alleged that she was left with injuries including a sore back and bruised arms.
"It was just bizarre and totally uncalled for and very aggressive," she claimed.
She added that she thought people were entitled to enjoy a concert however they wanted.
Ad. Article continues below.
At many concerts, there's usually a dedicated standing area for people who want to dance, as well as seats for others who want to watch a show from the comfort of a seat.
George said she didn't have an issue when she danced at other concerts and said this was the first time she'd ever been asked not to dance.
The management of Rod Laver Arena said they were forced to remove George from the concert because she was disturbing other concert-goers.
They explained: "The individual was asked to return to her seat a number of times and after failing to cooperate was ejected.
It wasn't the only controversy to hit Stevie Nicks while she was in Australia.
Ad. Article continues below.
The rocker was slammed for allowing her guitarist with a child porn history join her on tour.
Read more: Outrage over Stevie Nicks' guitarist with child porn history
What do you think? Was the concert-goer's behaviour unacceptable or is this another example of the 'fun police' ruining a good time?