Singer Don McLean on why Baby Boomers should ignore calls to slow down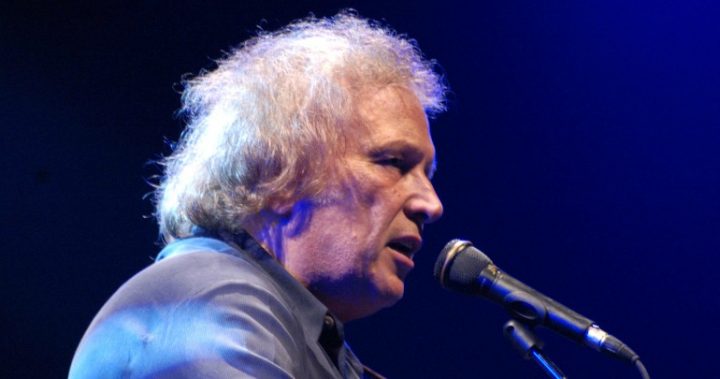 For 'American Pie' star Don McLean, there's no age limit to success, even if much of the world would like to set one.
Speaking to Starts at 60, the father-of-two has opened up about his secrets to success through the years, and why he'll continue rocking for years to come. "There's a lot of effort on the part of the world to tell you to pack it in, stay on the porch in a rocking chair, don't do that," he says of the view of older people. "Well, I say do it – in fact, do more now because you've got less time."
True to his word, the 72-year-old is still performing in sell-out shows, planning a new world tour, and releasing another album, Botanical Gardens, in just a few weeks time.
"I love it, I love doing what I do and I thank God I can still do what I love to do, how many 72-year-olds are looking at a world tour for the next two years?" he says. "A lot of people are drooling somewhere from home, and I'm rocking! Me and Mick Jagger are still out there!
His long career is so unusual that some of his most prized possessions are going on show at the Country Music Hall of Fame in Nashville for its long-running 'Sing Me Back Home' exhibition – including the original 'Vincent' manuscript, and his 1997 Martin Model D-40DM acoustic guitar.
Ad. Article continues below.
In an interview with Starts at 60 to mark the exhibition's launch, an upbeat McLean was happy to provide a rare glimpse into his life, sharing everything from the inspirations behind his songs 'American Pie' and 'Vincent', to his feelings about becoming a granddad and the secrets to his ageless performances:
His secret to an energetic performance:
"I've got to lose a little weight that's the first thing. It creeps up on me sometimes when I'm having too much fun. I drink too much and love to have a good time, and that catches up with me. Now I'm on the down-side and trying to get a little thinner.
"The key thing is don't do drugs and don't smoke. Don't over-drink either, especially straight alcohol, or it will dry out the tissues of your throat. I lost my voice back on an English tour in 1973 or '74 because I had drunk too much the night before. I went to a doctor over there and he advised me to never do what I'd done again, which was to drink straight whiskey – and I never did."
How he wrote the hit 'Vincent':
Ad. Article continues below.
"I think I wrote it in a couple of hours one afternoon. I have a certain ability to create real melodies. That's a dying art, you don't hear a lot of melodies now. Everything I've ever done is melodic, in different ways. I also have this ability to tune in on something when I really want to do it, and it just comes out of me.
"The transcript is full of crossings out and random ideas, actually, it goes from a stupid idea, to an even stupider idea, to something I eventually figure out how to make better."
On the enduring success of  'American Pie':
"For 'American Pie', I was looking for a big song about America, and something to close my show with. I thought of this idea that politics and music flow parallel to each other. It's probably not true, but that's what I thought.
Ad. Article continues below.
"There's a difference between writing the song, and then making the record. The song 'Castles in the Air' was special, and I also really liked the record I made of it with Larry Butler. I also liked the record I made of 'Crying'. I like the way I sound in them, and they're classic records – I'm pleased with them. I'm never embarrassed about anything I did, I always look the same and dress alright, I always sound in tune. I've always been me and not tried to be something I'm not."
On being a rebel:
"I never planned anything, I never worried about the future. It's the stuff that I didn't plan that was the stuff that worked out. I try and do things that are going to enhance my music and freshen everything, rather than letting them go stale and old. 
"I was brought up to go to college, have a family and retire, and while I did some of those things, I was always wild and never really wanted to settle down. If I look ahead of me and see a boring time, I'm going to do something else. Music is never boring, that part of my life is always great, but if I'm in a relationship I don't like, I'm out of there – I'm not going to do it.
Ad. Article continues below.
On his regrets:
"I didn't enjoy myself enough, I was too busy working, or in a situation that was uncomfortable. But I didn't know how to enjoy myself, I wasn't taught to do that, my parents didn't do it. My mother always had a headache and my father died of a heart attack when he was 56, and all he did was work work work, and he was p***ed off most of the time about something, so it wasn't really an environment where I was brought up to see that.
"I had to figure out at 15, when my father passed away, that I could do anything. I didn't want to spend my life working a f***ing stupid job, I wanted to do something interesting and dynamic, and take chances."
On becoming a grandfather:
"I didn't have a family until I was 40. I had my first divorce when I was young, which f***ed up the '70s for me, but I didn't have a family. I loved having children, they're my really good friends and they're around and it's a beautiful thing. They're doing their own thing now, but they see me a lot.
Ad. Article continues below.
"My daughter has had a second baby so she's up to her a** in diapers! She's got a really smart toddler and a baby so she's very busy. My son is doing a little music but he works in New York City. We get along very well and talk a lot.
"I don't think I'm cut out for being a grandfather in that sense – I just like to be helpful and I love them, but I'm not all doting and everything. I can be the 'cool granddad'. I like being able to do things for them, that's what makes me happy."
On being in the public eye:
"You can't control your image anymore. Trump recently called Africa and Haiti "s***hole countries", but who would want to know what Lyndon Johnson said back in the 1960s, that guy was just the worst. Those meetings were private. I'm not saying that's the right thing to say, because it isn't, but these guys have got to be able to vent.
"I won't say more about Trump because I don't like either candidate, but that's got to be tough. Everything has to go through this politically correct filter now. Today, all music tends to sound the same, and you have to have a lot of money behind you to have anything played on the radio, whereas before the industry was a wide open town. If a DJ heard a record and liked it, he went with it. You had to be the real deal before.
Ad. Article continues below.
"I think the key is to be yourself and if you're a bad person, and if you've been hiding it well, it should come out – and vice versa. You've got to go through the process of being talked about, and then it will work itself out."
On stars covering his music:
"I don't expect anything [but] I like seeing young people do it. James Blake's recent cover of 'Vincent' was great – it was a nice surprise. I liked Madonna's version of 'American Pie' and I like her. She's a phenomenal American artist who is taking a lot of abuse all the time and she keeps coming back and being successful over and over. I think she's quite a girl."
On the sexual harassment claims in the public eye:
"I don't think that accusations against a person should destroy a human being's career. I think you need to have a court situation and a conviction on something, not just a bunch of people saying things about somebody. I don't think that's Christian and I don't think that's American, but it seems to go hand in hand with a lot of other stuff that's happening.
Ad. Article continues below.
"It's a bit medieval in my opinion, that's the only word that comes to mind. There's a lot of ganging up on one person – there's differences between all these cases, and yet they're all lumped together. Bill Cosby supposedly drugged women and had sex with them, that's different from touching somebody's arse. It's a bad thing to do both, but to drug a person and use them, that's a whole other thing.
[Cosby faces a retrial in April for allegedly molesting a woman at his home in 2004, after the jury in a 2017 trial failed to reach a verdict. He faces claims of assault from a number of other accusers, but has said that the encounters were consensual.]
Who is perfect enough to say they didn't do something in their life? Nobody. Everyone is holier-than-thou, but who knows what would happen if somebody said something about them. In general, having sex with your boss does not come with the job. It doesn't come with the job description."
On his own experiences of harassment:
"Everybody coming up in showbiz has [suffered or experienced sexual misconduct]. I've had very aggressive women come after me throughout my life. I had men also come on to me who were in positions of power in some place or other. I was a pretty boy, and I was young, but I just said 'you're not doing that'.
Ad. Article continues below.
"It's really easy to stop, you just don't go there. I said 'that's not what I'm doing'. I wasn't brought up being involved in that sort of thing, all I cared about was my music. If ever I sensed there was another component at work, I just turned away and walked away, that's it. I can tell you for sure that there was a situation I was in that would have been very good for me, and I just turned and walked away from it.
"You have to pay a price for how you feel about yourself. You can't just do anything you want, and if it doesn't work out, complain about it. You have to say 'maybe I'll lose my job, but I'd rather not have my job if this goes along with it'.
"I would just like to say, it's not right to be in an environment where you're uncomfortable. I am glad that that's being spoken about. That shouldn't be in the workplace at all, or around at all. It shouldn't be a component of anything."
For more information about the Country Music Hall of Fame and Museum, visit the official website here.
Are you a fan of Don McLean? What are your favourite songs?
Ad. Article continues below.
With Facebook removing news sites from your feeds we ask that you sign up for Starts at 60's emailers here. And to keep us on your wall, join some of our new Facebook groups and clubs:

News Junkies Club – Australia
News Junkies Club – USA 

See news on the change and links to all our other clubs and groups here.