Shania Twain finally tells how naked Brad Pitt inspired cheeky hit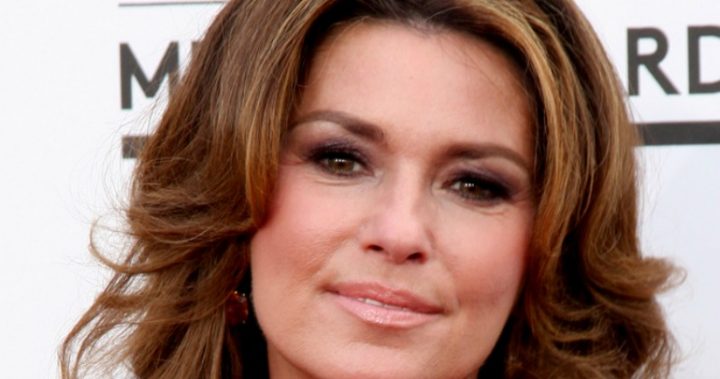 Plenty of us have sung along with Shania Twain to her catchy hit 'That Don't Impress Me Much', but probably haven't given much thought to the cheeky lyrics of the 20-year-old song.
Now, the singer's finally given away why she picked out Hollywood heartthrob Brad Pitt as a particularly unimpressive specimen in the words.
In the song of the same name, Twain sings about her vain suitors, saying about one, "Okay, so you're Brad Pitt, that don't impress me much", but no one believed she was actually referring to the actor other than in a generic way to mean a particularly good-looking man.
Not so, though, Twain's now revealed – she did mean poor Pitt specifically. In a new interview with Billboard, the singer's recounted that she when she wrote the song in 1997, paparazzi snaps of a naked Pitt had been published in Playgirl magazine, and she was discussing them with a girlfriend.
"I just thought 'I don't know what all the fuss is about'," she remembered. "I'm like, well,that don't impress me much, I mean what is all the fuss? We see people naked every day. That's really what I thought."
Ad. Article continues below.
'That Don't Impress Me Much' went on to become a huge success, becoming the Canadian singer's third-straight top 10 single in the US, as well as a top ten hit in Australia, the UK and 13 other countries.
Twain's due to release her fifth studio album, called Now, next month, her first since 2002. In it, she reveals her devastation over the break-up of her 15-year marriage, which came to an end after her husband cheated on Twain with her best friend and long-time secretary.
But the 51-year-old star said in a recent interview that she felt good about the new album, particularly the break-up song, because it came with the message that no matter how much life hurt at times, it could get better again.
"The first single is so optimistic and hopeful, regardless of how bad life could get. I really needed that message," Twain said.
Are you a fan of Shania Twain? What's your favourite song?
Ad. Article continues below.