Relive Freddie Mercury's epic live version of 'Bohemian Rhapsody'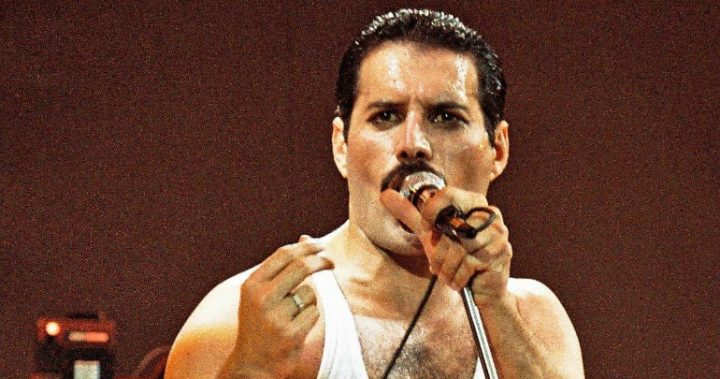 It's been 26 years since Queen frontman Freddie Mercury died, but the world isn't even close to forgetting the legendary vocalist.
Mercury is still regarded as one of the best singers and frontmen of all time and the impression he left on music fans around the world is still strong.
Queen band members Brian May, Roger Taylor, John Deacon and Mercury were all incredibly close throughout their time together and Mercury's death left a whole in his bandmates' hearts.
While many of the world's biggest bands have come undone by battles with ego and growing tension, Queen only became closer in the days leading up to Mercury's death.
May told the Mirror earlier this year that he had dinner Mercury not long before he died and was shocked to discover the singer had lost part of his foot through his battle with AIDS.
Ad. Article continues below.
"Once, he showed it to us at dinner. And he said: 'Oh Brian, I'm sorry I've upset you by showing you that'. And I said, 'I'm not upset, Freddie, except to realise that you have to put up with so much terrible pain'".
Despite the tragic loss, Mercury's legend lives on through his voice.
This amazing live version of Queen's hit 'Bohemian Rhapsody' was recorded at the band's incredible 1986 concert at Wembley Stadium — a show that is widely considered one of the greatest live performances of all time.
Check it out and share if you love Queen!
Read more: How Freddie Mercury changed the world in life and in death
Are you a fan of Freddie Mercury? What's your favourite Queen song?