People still obsessed with kids choir version of Andrea Bocelli classic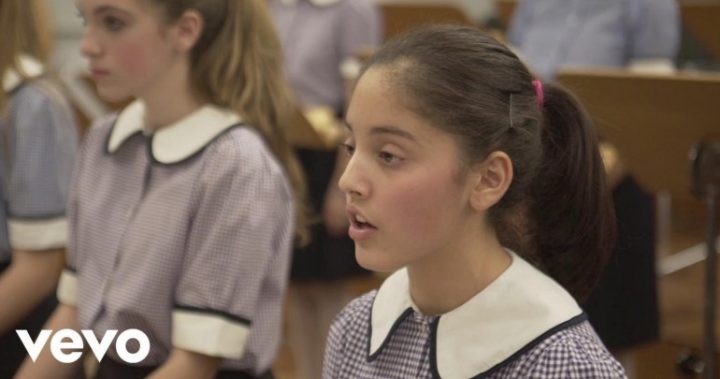 It's not every day you hear a cover version like this, but a children's choir in Italy is moving people to tears with their incredible version of Andrea Bocelli's 'Con Te Partiro' — even a year after it was originally released.
The moving cover was commissioned by Bocelli in 2016 and released just before Christmas that year. It features the children's choir of the Teatro Regio, with lead vocalist Valentina Escobar stealing the show with her haunting voice.
While the original is definitely amazing, this version really is something special, so grab the tissues now! It's earned hundreds of comments of praise with some saying they "could listen to this for years" and others calling it "the most romantic song" they've ever heard.
'Con Te Partiro' was released in 1995 in Italian, topping the charts in Europe. The English version, titled 'Time to Say Goodbye' paired Bocelli with English soprano Sarah Brightman, and went on to become a hit around the world. It's Bocelli's biggest hit to date.
Ad. Article continues below.
Proving he isn't opposed to doing a cover song himself, Bocelli teamed up with pop singer Ed Sheeran last year for a slightly more classical version of Sheeran's hit song 'Perfect'.
The surprise duet was an instant hit and endeared Bocelli to millions of young, and new, fans around the world.
"I am in complete awe over this song. I got that amazing feeling all over my body. What a beautiful combination," one woman said of the cover.
"Ed Sheeran is in my opinion the best modern artist, between all the trash and garbage of nowadays music, he's awesome. And this featuring with one of the best voices of music is completely amazing, Bocelli is wonderful," said another.
What do you think of the children's choir cover? Did it give you chills? Are you a fan of Andrea Bocelli?