Ian Moss reveals hard lessons learnt with Cold Chisel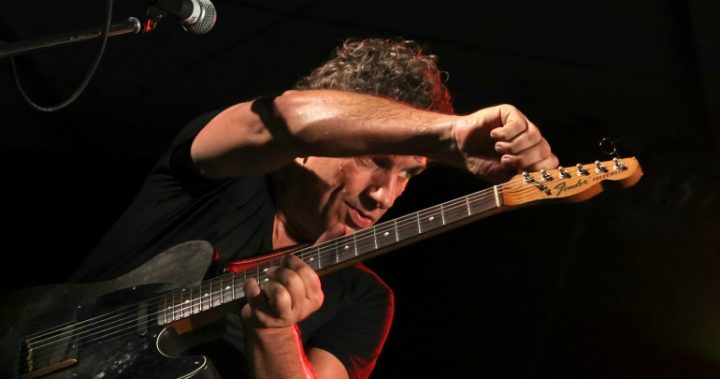 Many know Ian Moss as a musician with one of the biggest Australian bands of all time Cold Chisel. What you might not know is that 'Mossy', who's also had his own solo success, thought his music career had ended when Chisel broke up in 1983.
Speaking to Starts at 60, Ian Moss shares what it was like growing up in the then small outback town of Alice Springs, and how music made its impact on his life.
Moss describes Alice Springs in the 1950s as a small town that had a level of openness, freedom and innocence. With only a radio to listen to, and no television, it was all about making your own fun. "You learned how to occupy yourself, make the best out of nothing," Ian Moss said.
Ad. Article continues below.
It was the Sundown Murders, on a station in northern South Australia that lead to one of the biggest manhunts in the state's history that changed things, he said. "I remember that kind of threw decades of innocence. That was the end of it, end of an era."
But it was music, mostly inspired by listening to the radio, that had a deeply personal impact on Moss, now aged 62. He was keen on Johnny Horton, with songs like 'The Battle of New Orleans', 'Sink the Bismarck' and 'North to Alaska', as well as the sounds of John D. Loudermilk. "Acoustic folky artists but all with a classic American thing. There was always some blues in there. I was listening to and loving that stuff."
Elvis too had a massive impact but then along came The Beatles with the song 'I Want To Hold Your Hand'. "Even in disconnected Alice Springs in the middle of Australia with no internet, if you were lucky you had two digits in your telephone number, the excitement was palpable on the streets of Alice Springs."
When Hendrix came on the scene was around the time Moss started learning to play guitar. "I was initially learning the wonderful Hank Marvin stuff." In the early 70s he was giving music his best shot, getting into bands, learning what he could with the resources he had. "Such a contrast to today's effort. You can just hop on a computer online and get any lesson, in any style, at any level you like. Back then there was one or two good players in town (to learn from)."
Ad. Article continues below.
It wasn't until Moss took a trip to Adelaide for Christmas holidays when he was 16 that he took a 'massive leap forward' in his skills, by exploring the music scene while he was there. "The standard would have been as high as anywhere. Just by watching I learnt so much." By the time he went back to Alice Springs six weeks later he'd improved noticeably.
A few years later he moved to Adelaide. "You grow up in a small town, it's hard to leave. It drives you nuts that you know everyone, and everyone knows everyone's business, but it's home. To get up and leave to go to Adelaide, it looked like New York to me, as big and scary as that." It was his sister who talked Moss into making the move, which lead to him trying out different bands, jamming and eventually forming Cold Chisel. "I made the right move."
Ad. Article continues below.
It wasn't always a smooth road to becoming the legendary band Chisel ended up as. "It wasn't bang, here we are, we are stars now. It was a long, long, long road. There was no-one teaching you." In those early days Moss said they'd got themselves established with Don Walker their main song writer, but when Walker took a break to go back to university they became mostly a covers band, playing hits from the likes of Free, Deep Purple, The Doors and Hendrix. "It was classic prog rock; progressive rock." When Walker returned to the band he said they had to stop the covers, telling them they'd never get anywhere if they didn't cut it off cold, and that he'd written a heap of new songs for them to play. So they took those new songs to their next gig. It just happened to be on Countdown. "We didn't play what we normally play. It went down a bomb. It died big time."
Ad. Article continues below.
That obviously changed, and Cold Chisel went on to become legendary in the industry, with nine albums that made the Australian top ten. Even then it wasn't all smooth sailing, with tension between the band members. When the band split up in 1983, despite all the success they'd had, Moss admitted he was worried what would happen to him. Because he didn't have a trade to fall back on he figured it was time to get a 'real job'. Instead he forged a successful solo career, with hits like 'Telephone Booth' and 'Tuckers Daughter'.  "It turned out differently in a good way."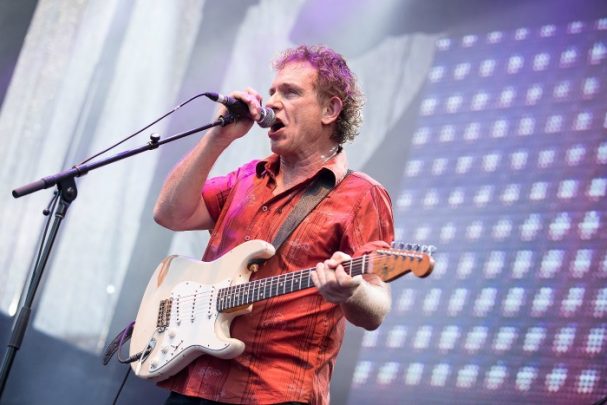 With Cold Chisel re-forming for various gigs over the years, and creating new music, Moss is also still touring his own solo work, and currently working on a new solo album. For this one he's been the principal songwriter for the first time, and he's expecting it will be ready to be released in September this year. "I've got big hopes for that."
What's your favourite song from over the years with Ian Moss?