Fun video captures joyous performance by bagpipe 'pub band'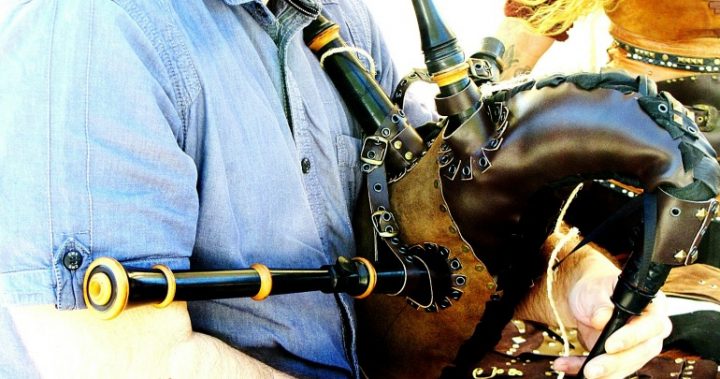 There's the very practised and precise bagpipes that you hear at the Edinburgh Tattoo, the moving tunes of military parades, and the funky pipe versions of modern songs.
And then there's the bagpipes you hear in pubs in Scotland and the rest of the UK, which are raucous, lively, infectious fun that get the whole bar on its feet.
Richard Cornock, a farmer in Gloucestershire, England, has a channel on YouTube called The Funky Farmer that mainly featuring life on his family-owned dairy farm.
But he was so taken by the bagpipe band at his local pub that he posted a short video of their performance, and it captures every bit of the great atmosphere of a British pub, where everyone's having a great time jigging to a bagpipe band.
Cornock admitted that the video was a bit rough because he originally took it just to show his wife what she was missing on a night out, but he liked it so much that he posted the video on YouTube.
Ad. Article continues below.
Plenty of others agree that it's great because he posted it less than a day ago and it's already racked up almost 2,000 views.
If you're a fan of the bagpipes, you'll enjoy the sheer joy encapsulated in this clip!
Have you heard bagpipes in an informal atmosphere like this?