Crooner Tony Bennett reveals the secret that keeps him on top at 91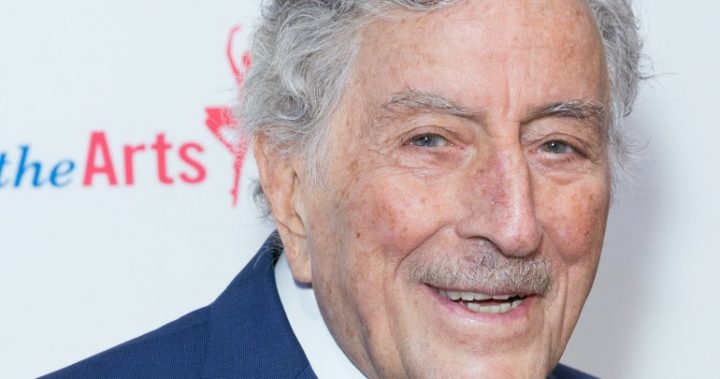 Tony Bennett fought in World War II, had his first big hit as a singer in 1951, recovered from a drug addiction, won over a new audience in the 1990s and is still performing at the age of 91 – there really doesn't seem to be much stopping him.
Now, the legendary crooner has revealed how he continues to hit the all the marks on stage for 90 minutes straight several nights a week – he still works out three or four times a week! "I just feel very fortunate that I'm still in shape," he told the Tampa Bay Times. "I just give it a full shot so that the audience enjoys themselves."
The other thing Bennett swears by? Not wasting words. He doesn't do the patter in between songs that many artists do, in the belief that people paid to hear him sing, not make polite conversation. "You don't want to bore them with extra words and extra time on stage," he says. "You just get to what you want to say, and it becomes very entertaining for everyone, because it's not boring."
Finally, he has some advice for performers who'd like to continue working into their 90s. "The whole idea is to just be a good person," he concludes.
It's certainly paid off for him – he was honoured with a presenter role at the Grammys last week, was awarded with the Gershwin Prize for Popular Song (for a composer or performer for a lifetime contribution to popular music) earlier in January, and has just celebrated the 11th Exploring the Arts Gala, a huge fundraising event he holds every year with his wife Susan. 
Ad. Article continues below.
Walking the red carpet at tonight's #Grammys pic.twitter.com/ogh7cgHiw3

— Tony Bennett (@itstonybennett) January 28, 2018
As the Tampa Bay Times points out in its interview with the veteran entertainer, Tony Bennett's career has spanned the entirety of modern pop culture.
"He appeared on Johnny Carson's first Tonight Show," the newspaper recounts. "He won the first of his 18 Grammys — Record of the Year for I Left My Heart in San Francisco — in 1963, the year before the Beatles played The Ed Sullivan Show. His latest album just won another. He has sung for kings and queens and every president since Eisenhower, save Nixon. Frank Sinatra called him the best pop singer he ever saw."
Yet Bennett says that for him, playing a show remains as fresh as ever. "It's never the same twice. You never know; whatever is happening in the moment."
Ad. Article continues below.
Are you a fan of Tony Bennett? Have you seen him perform?