Arnie comes to life at Madame Tussauds…scares tourists!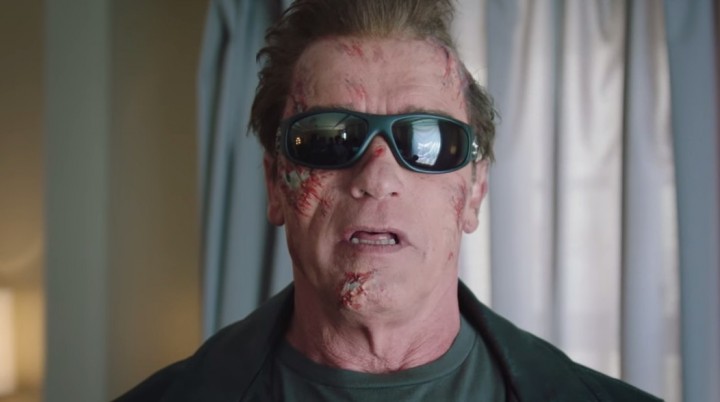 In a brilliantly executed prank, 67-year-old actor and former Californian Governor, Arnold Schwarzenegger, has surprised the bejesus out of wax museum goers at Hollywood's Madame Tussauds.
Donning his outfit from the famous trilogy, complete with leather jacket, battle wounds and 'human tissue over a metal endoskeleton', Arnie posed lifelessly, waiting for unsuspecting guests to get in close for a photo op. Arnie then startled guest in a variety of hilarious ways before inviting them back for a selfie and a quick chat.
One stunned patron even says 'he looks real'!
Afterwards, Arnie pounded the Hollywood pavement, squaring up to an Arnie impersonator, telling pedestrians "come with me if you want to live" and a truck driver to 'get out".
The stunt was in aid of the After-School All-Stars Charity.
Ad. Article continues below.
Clearly Schwarzenegger was having a ball bringing his screen role to life and those that got to participate were thrilled to get up close and a little more personal than what they would have got from his waxy likeness.
Watch the video here and tell us what you would have done?