Aretha rolling in the deep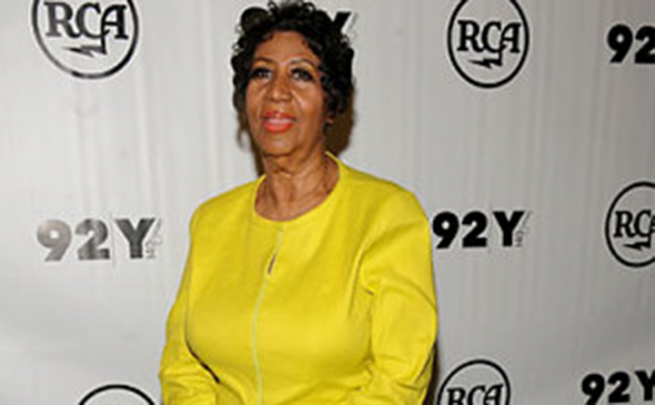 72 year old Aretha Franklin is releasing a new album in a couple of weeks and her performance yesterday on The Today Show in the US reminds us of why she is such a living legend. Tackling the global hit by Adele, Rolling in the deep in her performance she shows us her awesome voice we know so well for the cover of Otis Redding's "RESPECT".  The star has been through an enormous transformation in the last five years, taking her health more seriously and cropping off her traditionally long locks.
The performer, who apparently came into the studio and asked them to warm it up by turning off the air-conditioning so her voice was at peak performance sang two covers from her new album of covers.

"Aretha Franklin Sings the Great Diva Classics."  is the name of the album she has produced, and in it she features the songs of today and yesterday.
"I haven't felt so up on a CD since 'Jump to It' [was released in 1982] or the first time one of my records was played on the radio," she said to the Telegraph. "I don't think I have ever been as excited as I am now."
Ad. Article continues below.
The album includes covers of "Midnight Train to Georgia" and "Rolling in the Deep", "Nothing compares 2 U", "I'm every woman/Respect", "I will survive" in the list of ten songs.  Enjoy Aretha Franklin's take on Adele's hit today and tell us your favourite Aretha songs.  And See the enormous difference in her looks between now, in the stunning yellow pants suit with cropped locks, and back in 2010.