Apparently funny, beautiful women are hard to find. We disagree.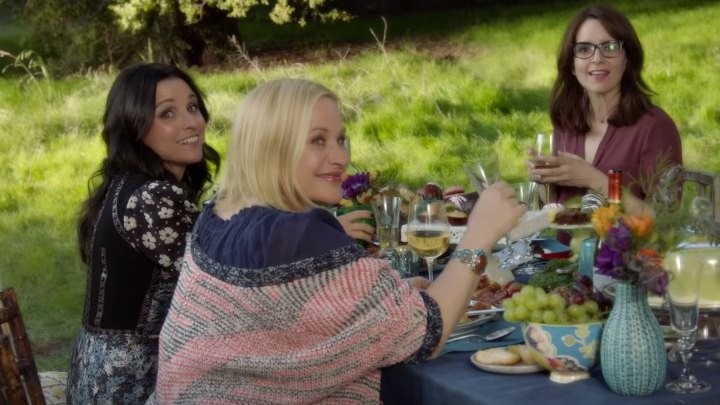 Have you ever said something you really wished you hadn't? We're hoping that's the case for Michael Eisner, the former chief of Disney who said it is almost impossible to find a woman who is both attractive and funny.
Mr Eisner made the comments during an on-stage conversation with Goldie Hawn at the Aspen Ideas Festival. Yeah that Goldie Hawn – the funny and beautiful one.
"From my position, the hardest artist to find is a beautiful, funny woman," he said. "By far. They usually – boy am I going to get in trouble, I know this goes online – but usually, unbelievably beautiful women, you being an exception, are not funny".
Sadly, Ms Hawn didn't punch the ex-Disney boss on the nose on behalf of womankind, but that's only because he said she was the exception to the rule.
Digging the hole a little deeper, Mr Eisner then agreed with the lovely Ms Hawn that her early years as an ugly duckling contributed to her comedic skills.
Ad. Article continues below.
While Mr Eisner dodges social media bullets criticising his statement, we've pulled together a list of funny and beautiful women from past and present.
Who else would you add to the list?
Gina Riley
Beautiful brunette Gina Riley puts the Kim in Kath & Kim. She has been a never-ending source of laughs snorts and giggles since Fast Forward days.
Ad. Article continues below.
Helen Mirren
When she's not playing stuffy, uptight women or investigators, Dame Mirren enjoys a sideline career in comedic minor roles, such as being Russel Brand's nanny in Arthur.
Lily Tomlin
The star of Grace and Frankie has been making us laugh ever since she was making TV appearances as Ernestine' and Edith Ann.
Ad. Article continues below.
Emma Thompson
The British actor has many varied credits, including comedic roles such as in films like Nanny McPhee and Maybe Baby.
Joanna Lumley
All we have to say here is: "sweetie darling". No one could have played Patsy like Joanna Lumley.
Julia Morris
Ad. Article continues below.
Aussie Julia Morris has a 30-year stand-up career that has taken her to the UK and Edinburgh, plus TV credits starting with Full Frontal, The Morris Report and hosting I'm a celebrity… get me outta here.
Tina Fey
The star of 30 Rock is definitely funny and definitely beautiful. She made headlines recently for a YouTube video (pictured above) in which she teams up with three other beautiful, funny women, Amy Schumer, Julia Louis-Dreyfus and Patricia Arquette who are celebrating Julia's last day of being considered desirable (only with lots more swear words).
Dolly Parton
Ad. Article continues below.
Ms Parton regularly says, "It takes a lot of money to look this cheap!" If you've ever seen her in concert you'll know the pint-sized country legend is roll-in-the-aisles funny, taking shots at herself, her long-time husband and anyone else she fancies.
Kate McKinnon
Get ready to see more of McKinnon's Hillary Clinton spoofs on "Saturday Night Live" as the 2016 election season heats up. She's also in that all-female "Ghostbusters" movie.
 Sally Field
Gorgeous sally Field started her career with timeless comedy roles in The Flying Nun and Gidget.
Ad. Article continues below.
Mandy McElhinney
Best known for playing Rhonda in the AAMI ad-serial, this Aussie actor also kept us laughing in Comedy Inc.
Ad. Article continues below.
Let's help Michael Eisner out: which beautiful women, past or present, make you laugh?