And the release date for the Apple Watch is...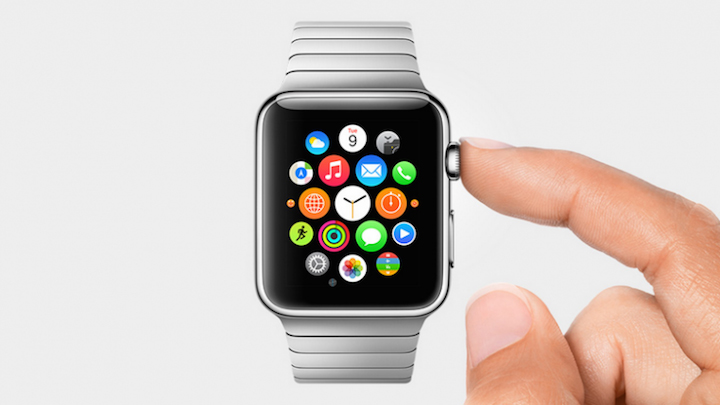 Apple has announced that it will be rolling out its Apple Watch sometime in March 2015 – an exciting piece of technology …but what is it?
The watches, which the company says will "make powerful technology more accessible, more relevant and ultimately more personal", are set to be priced at $379. While the watch offers a variety of ways to connect to other watch users, could this watch ever truly replace smart phones? Do we need technology like this in our lives?
Some people argue that smart phones have removed the need for a 'smart' watch. Yet Apple is savvy enough to know how to market a new piece of technology, especially one that could possibly be outdone by its own technological cousins. Armed with this knowledge, Apple has incorporated many features into the new watch in order to ensure sales.
If you're trying to get fit, the Apple Watch has a number of health and fitness apps that track how far you've walked/run in a day, how long you've been sitting for, how many calories you've burned and other health related tracking activities. While this is good for the health conscious, there a number of applications like these on smartphones.
The Apple Watch also enables users to zoom in, change font sizes and even draw and colour customisable messages to friends and family. So on this front, they do have a personal edge over their smart phone cousins.
Ad. Article continues below.
The watch's ability to send and receive text messages, make calls, send emails and share locations is similar to what the current iPhones can do. But what is unique is that the watches can communicate and share information with other Apple Watches easily.
Also, 'Handoff' will allow watch users to start a phone call or begin writing an email on the device, before transferring over to the iPhone when convenient. This will give watch buyers more flexibility and freedom when it comes to phone calls, provided they buy and pay for both a watch and phone.
The Apple Watch is the first of what is expected to be a very large and expansive wearable tech market.
But what do you think? Is wearable tech like this going to help people in the future? Or is it just more technology and clutter that we don't need in our lives? Tell us what you think in the comments below.