An 80th birthday he'll never forget.... thanks to a flashmob!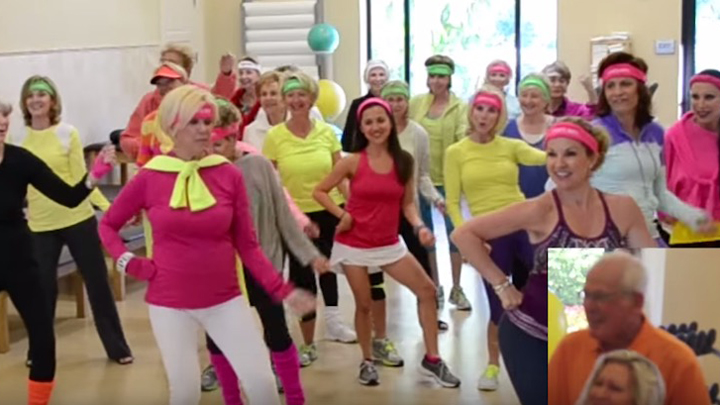 Like many of us, Dan loves a good flashmob video – those videos with coordinated but spontaneous dance routines. His wife knew this, so she organised a special surprise for his 80th birthday recently.
Ad. Article continues below.
In the video below, Dan's family leads him into his gym when all of the sudden, Olivia Newton-John's "Let's Get Physical" starts playing and women of all ages jump out and start grooving to the music in full 80s gear.
Enter the men, and the entire gym turns into one big dance party. The look on Dan's face is priceless.
But you have to see the end when Dan realises it's all for him from his lovely wife Linda.
The impromptu event was coordinated by Dan's wife, Linda, and LionMaus Media.
Check it out below and tell us, would you love a surprise flashmob?