Amal Clooney brings back the 70s with groovy outfit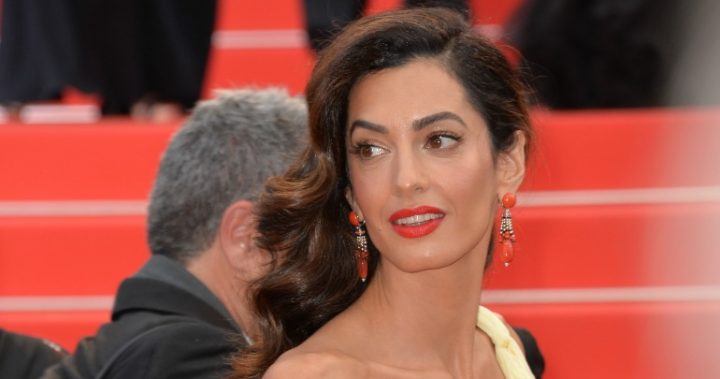 Talk about a blast from the past! Amal Clooney has paid homage to the 1970s with one truly rocking outfit.
The human rights lawyer was visiting her husband George Clooney on the set of his new movie in Los Angeles when she took a step back in time with a pair of psychedelic jeans, a fringed bag and a fitted top.
Amal is regularly seen wearing bright and bold outfits, but this look might be her most out there yet!
Those of us lucky enough to live through it the first time will remember hunting to find the perfect pair of flared jeans in the 70s, with embellishments like the ones on Amal's pants all too popular.
Ad. Article continues below.
She paired her jeans with a tasseled leather bag, a mustard yellow top, and of cause a classic pair of chunky wedges – so 70s!
While she was there, George gave her a tour of the set for the movie, which he co-wrote and is directing.
The movie is set in a small town where a home invasion killing threatens to expose of dark secrets and stars Julianne Moore, Matt Damon and Oscar Isaac.
While Amal always manages to pull of amazing outfits, many are saying this is definitely up there as one of her best yet!
What do you think?
Are you a fan of 70s style? Would you have worn something like this in the past?