Amal Alamuddin – is changing her name such a big deal?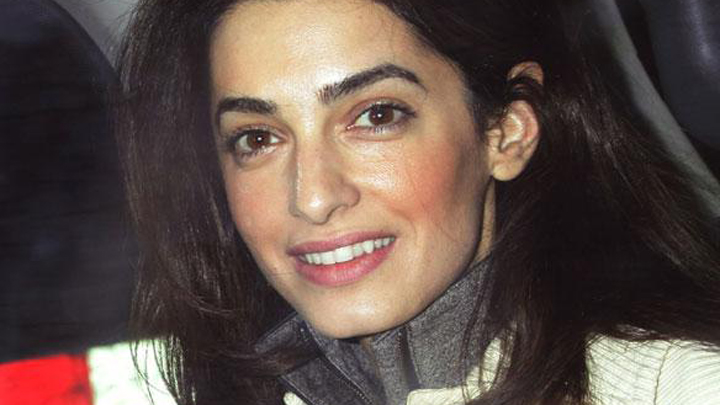 Amal Alamuddin has changed her name!
The lawyer, who wed George Clooney last month in Venice, is now professionally known as "Amal Clooney", according to her bio on her company's website.
"Amal Clooney is a barrister specialising in international law, human rights, extradition and criminal law," it reads. "She has represented clients in cases before the International Criminal Court, the International Court of Justice and the European Court of Human Rights, as well as in domestic courts in the UK and US".
All over the media we've been hearing: Well who does she think she is? How archaic is this practice of changing your name to "take" your husband's name? Doesn't she realise how far back in the dark ages she has put women? How disappointing that such a prominent woman changed her name, thus indicating she is the vassal of an actor!
How could she do this? Time for the Twitter-verse to go viral!
Ad. Article continues below.
Message for the outraged and the disappointed – build a bridge and get over it!
As a proud feminist, I applaud this woman who I have never met (in common with most people commenting) for being her own woman. That's right – I applaud her for being her own woman!
Nothing upsets the fire breathing feminist more than a woman who refuses to bow to their dictates; dictates such as keeping their own name when they marry.
For me, feminism is about women having options and rights, options to chose their future and their path in life. Feminism is about:
removing quotas for women in universities
the right for women to inherit equally with males
the right to continue working as teachers, nurses, public servants etc after marriage
the right to own property
the option to marry or stay single etc, etc, etc.
Ad. Article continues below.
When I married GOM, we decided to hyphenate our names; it was a joint decision (instigated by him incidentally) and we both use the double-barrelled name. You can't imagine what a kerfuffle our choice caused; we created the 1983 equivalent of going viral.
Amal Clooney, nee Alamuddin, is an intelligent, educated woman who is more than capable of taking on major legal challenges, obviously such a woman is capable of choosing her life partner and her own last name.
Photo credit to Entertainment Inquirer
To change or not to change – tell us what you think?