Aled Jones talks puberty, lycra and a very unusual duet partner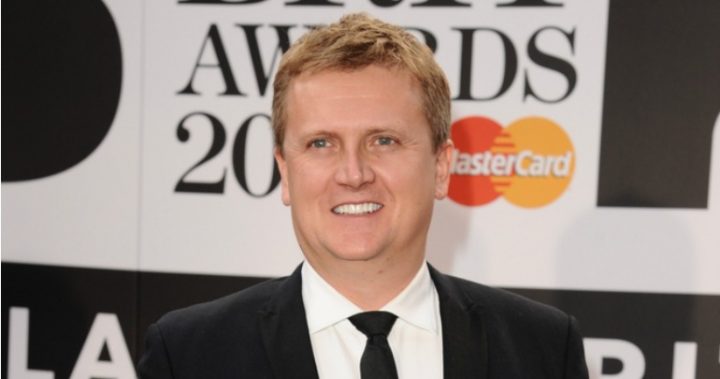 Aled Jones was just a boy when he became a household name.
The boy soprano was just 12 years old when he performed the role of the Angel in Handel's Oratorio 'Jeptha'.
Talking to Starts at 60, Jones, now aged 46, shares his unusual journey to stardom, how things changed when his voice broke at the age of 16, and an unexpected experience with Lycra.
From a very young age Jones was encouraged to sing. "I always sang in class, in Wales," Aled Jones said. "Music was very important. During lessons teachers would have their guitars out, and piano."
Ad. Article continues below.
When it came to him breaking into the music world, though, even his promoters didn't have any idea how they were going to sell his style of music.
"Back in the day there was only myself and Pavarotti singing classical music, where as now it's a huge industry. Now its probably ever bigger than pop," he recalled.
Before he knew it he was touring the world, while trying to live a normal schoolboy life. "As a kid I was very lucky. Monday to Friday I was at comprehensive school, Saturday, Sunday I'd be in Hollywood, Japan, Rome, Paris, singing all over the world."
With a change in his voice at the age of 16, Jones made changes in his career, embracing theatre and also narrated live Humperdinck's opera Hansel and Gretel, in Japanese. He recalled his first 'extreme' brush with fame was in Japan, faced with hordes of screaming fans.
Ad. Article continues below.
"It was brilliant," he laughed. Since those early days he's gone to perform in front of many a special guest, and even royalty. "A concert is a concert but I do get excited when it's her Majesty the Queen."
He has one bad memory of performing at a royal variety show in front of Queen Elizabeth and Prince Philip as a young boy, when he hadn't learned the piece of music properly. Unfortunately for him the song was 'Memory' from Cats.
"It went to prove I had no memory at all because I forgot the words to the second verse," Jones recalled. "Live on stage in front of millions of people, thankfully I made the words up. It was horrendous."
In 2004 his career took another slightly different turn … on the dance floor.
As a contestant on the second series of Strictly Come Dancing in Britain he made it through to the semi-finals. "It was madness on my behalf, never thinking I'd be wrapped head to toe in Lycra. It was an experience like no other."
Ad. Article continues below.
He said he managed to hide himself for much of the show, but lost two and a half stone, and learned a few steps along the way. "I'm glad I did it."
Now, Jones is touring Australia in October and has one very special duet partner – a much younger version of himself.
After discovering recordings of himself singing as a 15-year-old, Jones is using those, with imagery projected on stage, to perform some of his favourites, including 'Danny Boy'.
"I'd never really listened to anything I'd recorded as a kid," he said. "Having this tape made me listen and something in me thought I should do something with it. The minute I sang (with the recording) every hair stood on the back on my neck, and I thought 'I've got something here'. It is perhaps the greatest tour I have ever done. "
Ad. Article continues below.
The tour is aptly called One Voice, promoted as a mix of boy and man, and follows the release of a Jones-as-boy-and-man album earlier this year.
As well as his singing career Jones also works as a television and radio presenter, and doesn't have much spare time. Jones he loves what he does, but admits to getting tired.
"I've just got to look after myself. When I travel it's harder, but when I'm at home I play tennis twice a week and I work out," he said.
He says he's been lucky with his voice and hasn't had health problems, but lucky is how he also describes his career.
Ad. Article continues below.
"As far as I'm concerned I'm just a singer who's had so many lucky opportunities."
He did step back from his commitments when he realised he was spending too much time away from home. "I'm probably home too much for the family now," he joked.
Do you remember Aled Jones more from 'boy' or 'man'?