Alan Jones opens up about his health battle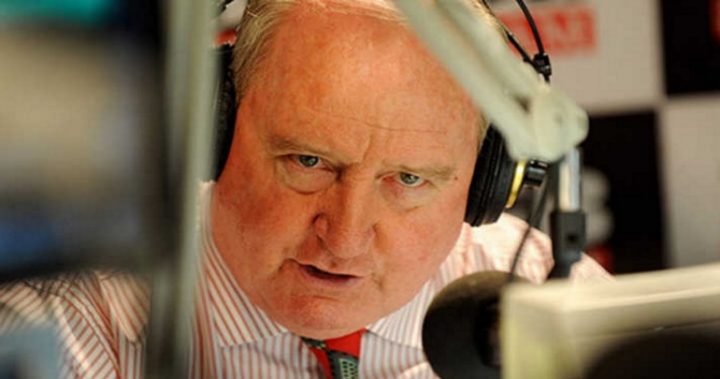 Last month, radio personality Alan Jones was rushed to the hospital where he underwent a 13-hour back surgery after a damaged spinal disc became lodged in his spinal canal. It caused him so much pain that he was left unable to walk properly.
The surgery was done on November 21 at St Vincent's Hospital in Sydney – one month earlier than schedule. Mr Jones, who claims playing sports as a kid led to years of back pain, was booked in for surgery in December but specialists pushed it forward and he is now slowly recovering at a rehabilitation hospital.
"When the surgeons got in, they had this terrible job of getting to the area and then they had to open L1, L2, L3, L4 and L5. It's a massive operation and the pain has been unbelievable," he said to The Telegraph.
"Luckily I can't see the wound but the problem with backs is you have to sleep on them. You can't escape it."
Mr Jones, whose operation forced him to miss the final segment of his radio show for the year, announced his urgent departure from 2GB in early November after his health issues became too much.
"I wanted to leave it until the end of the year but unfortunately I can't because of the pain. Pain has never killed anyone by the way, but this has got out of control," he said at the time.
The 75-year-old, who has previously battles prostate cancer and a brain tumour, said the extensive operation had left him feeling "pretty excavated, so to speak."
Now, Mr Jones said he has to learn how to to walk properly again, reports Daily Mail.
Ad. Article continues below.
"The next challenge is I've got this body that is significantly weakened and I have to learn to walk again as my left leg can't take the body weight. I have a fairly big rehab job ahead," he said.
Mr Jones said he feels like he is getting past the worst of it, but he still has nerve pain during physiotherapy. He has undergone four back surgeries total since 1984 when the issue first surfaced and said he hopes he is able to join his family for Christmas but vows to 'be alright' by first of February.
Do you have similar health issues? How are you coping with them?