Age discrimination in the workplace is all in the attitude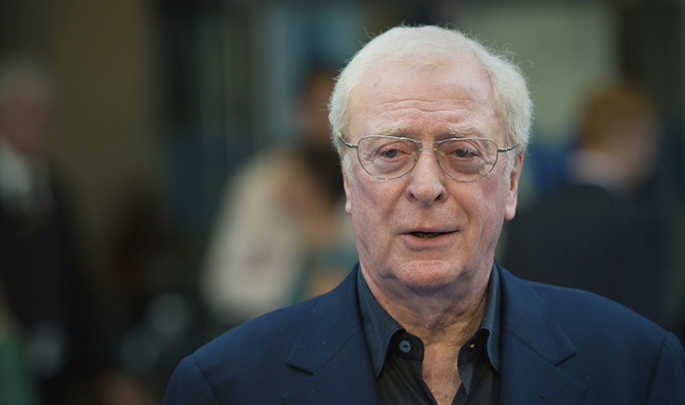 Do you think that age discrimination in the workplace is all in the attitude of the workers and how they engage with life work and challenge?  British movie start Michael Caine does, and at 81 years old has come out and said so in an article in the Wall Street Journal, Encore, quoted as saying that "if you want to do something with your life, never listen to anybody else, no matter how clever or expert they may appear. Keep your eyes open and your ears shut and, as the Americans say, go for it."
It's a refreshing attitude that places the impetus on the person looking for work to have a keenness to adapt and grow no matter what their age.  But is it really the key to breaking the barrier of older employment?  Could all it take be a change in approach for people to go from the negative perceptions that aging workers can't adapt, are less productive, or are too feeble to compete to a positive frame of knowing how and where to apply the knowledge and wisdom of older people? Americans seem to think so. In the US, age discrimination is said to be significant.  As referenced by the Wall Street Journal, about two-thirds of workers ages 45 to 74 say they have seen or experienced age discrimination in the workplace. Of those, a remarkable 92% say age discrimination is very or somewhat common.
But should people let it stop them for fighting for their right to be meaningfully employed?  Michael Caine certainly doesn't think so.
Susan Ryan, the Age Discrimination Commissioner in Australia is taking a firm stance against age related unemployment.
"Age discrimination is widespread in our community. It mainly affects older people and it permeates many aspects of life. Like other forms of illegal discrimination, it damages individuals, it demeans our society, and it violates human rights," she said.
Ad. Article continues below.
Ms Ryan makes a lot of sense when she says  that a lot of age discrimination comes from negative stereotypes of ageing. Our society tolerates a range of negative stereotypes about older people, for example all older people are mentally and physically weak, stubborn, out of date, unable to learn, seriously unhealthy, in all, a burden to society. When a society accepts these images, it is not surprising that older people are treated worse just because of their age, in employment, in financial and other important services, in having their views and choices respected.
Gerontologists in recent years have brought attention to the fact that it is perfectly normal for some 80 year olds to be working, driving and active in their community, while others may be restricted in movement and require high levels of care.  The contrast can be significant at this age between healthy and unwell, and sadly those stereotypes of ageing people stop some who are perfectly able to contribute and participate from being able to do so.
Paul Irving, Chairman of the Center for the Future of Aging at the University of Southern California says confidently to the older population: "You have as much to offer employers as your younger counterparts. And if new skills are needed, there are ways to get them. So, don't fall into the trap popular culture has set for you".
An impressive way of looking at things if you ask me.  Read his article in the Wall Street Journal here.
Ad. Article continues below.
The most important thing that needs to be understood by older people in Australia is that if you are well and able to work then you should, and only you can set forth the attitude required to skill yourself with the skills of today and chase the opportunities of tomorrow.
Has age discrimination affected you?